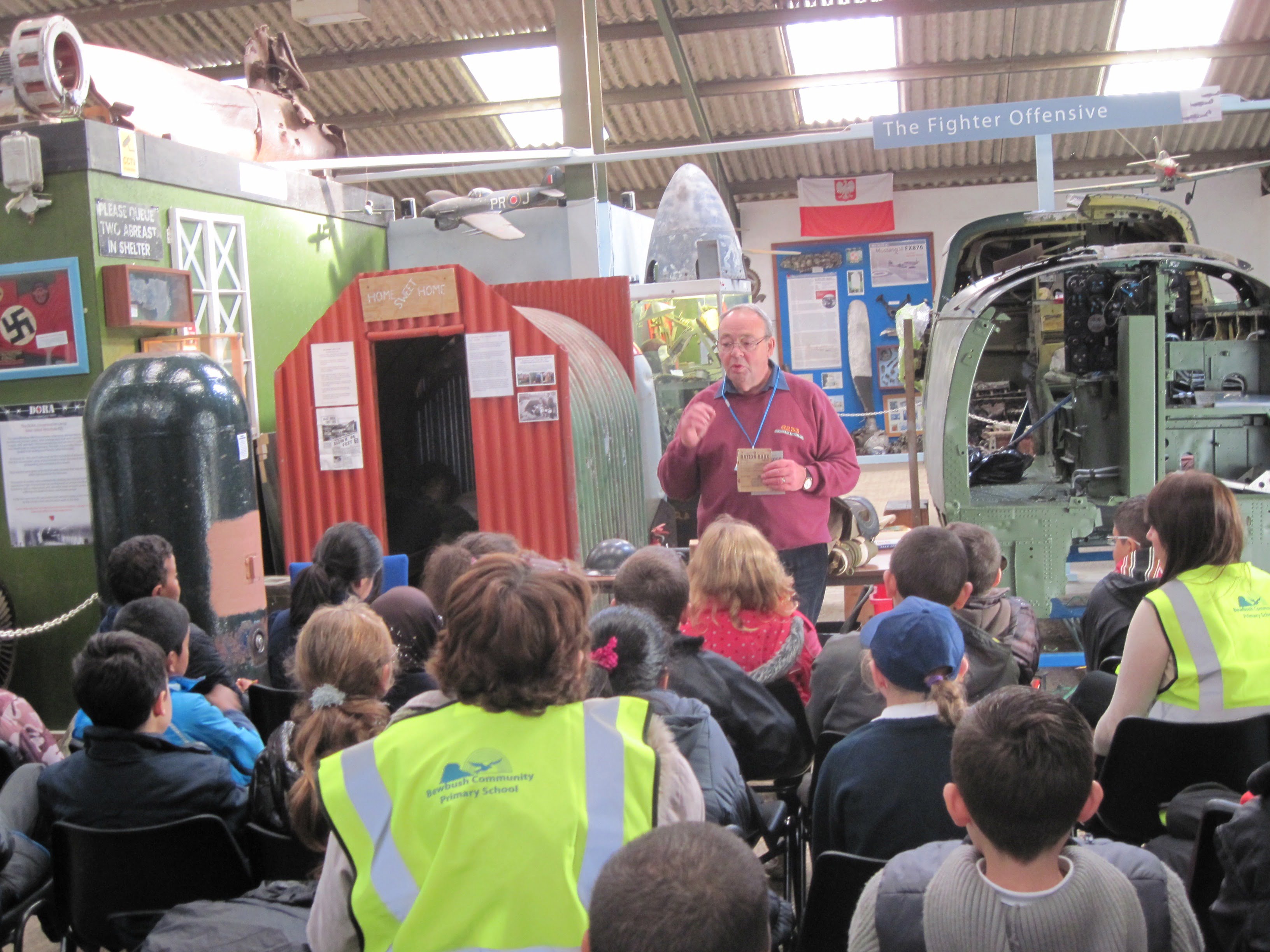 The Wings Museum is proud to be a registered Charity and we have been open to the public for over 18 years.
In that time, we have not received any form of funding other than personal donations and legacies which we rely on alongside the income generated by the museum entry fees and fundraising activities.
Covid-19 Challenges:
We are fully aware what a difficult year 2020 has been for everyone, and it has been especially hard for community organisations such as ours.
The museum therefore welcomes any form of financial donations, however large or small. Every penny helps us continue our important work of remembrance, ensuring that these historically important artefacts continue to tell their stories and histories for future generations.
Winter Closure:
Since the museum's building gets too cold for visitors, we are closed from Remembrance Sunday until the Beginning of March. Unfortunately we continue to incur the usual expenses such as rent and ongoing projects throughout these winter months without the income from entry fees. Your donations are therefore even more gratefully received through this difficult time.
100% of all funds raised are ploughed back into the museum to ensure we can continue to deliver our mission statement and educate the general public, schools and other organisations about World War Two.
Gift Aid it – 25% extra for us – costs nothing to you!
As a registered charity we are entitled to claim an 25% extra on top of any donations made to the museum. This is a massive bonus for the museum.
As an example, if you donate £10 the museum will get £12.50.
More information about Gift Aid can be found from HMRC
Restoration Costs:
The museum has undertaken a number of ambitious restorations over the years, with many items on display in the museum having been restored by our own volunteers in our own restoration workshop.
This important part of the museum's activities needs further funding to obtain materials such as paint, primers, tools, sand-blasting, and original spare parts which are often sourced from all over the World!
If you can spare a few pounds you can help make all the difference ensuring that the sacrifices made during World War Two are never forgotten.