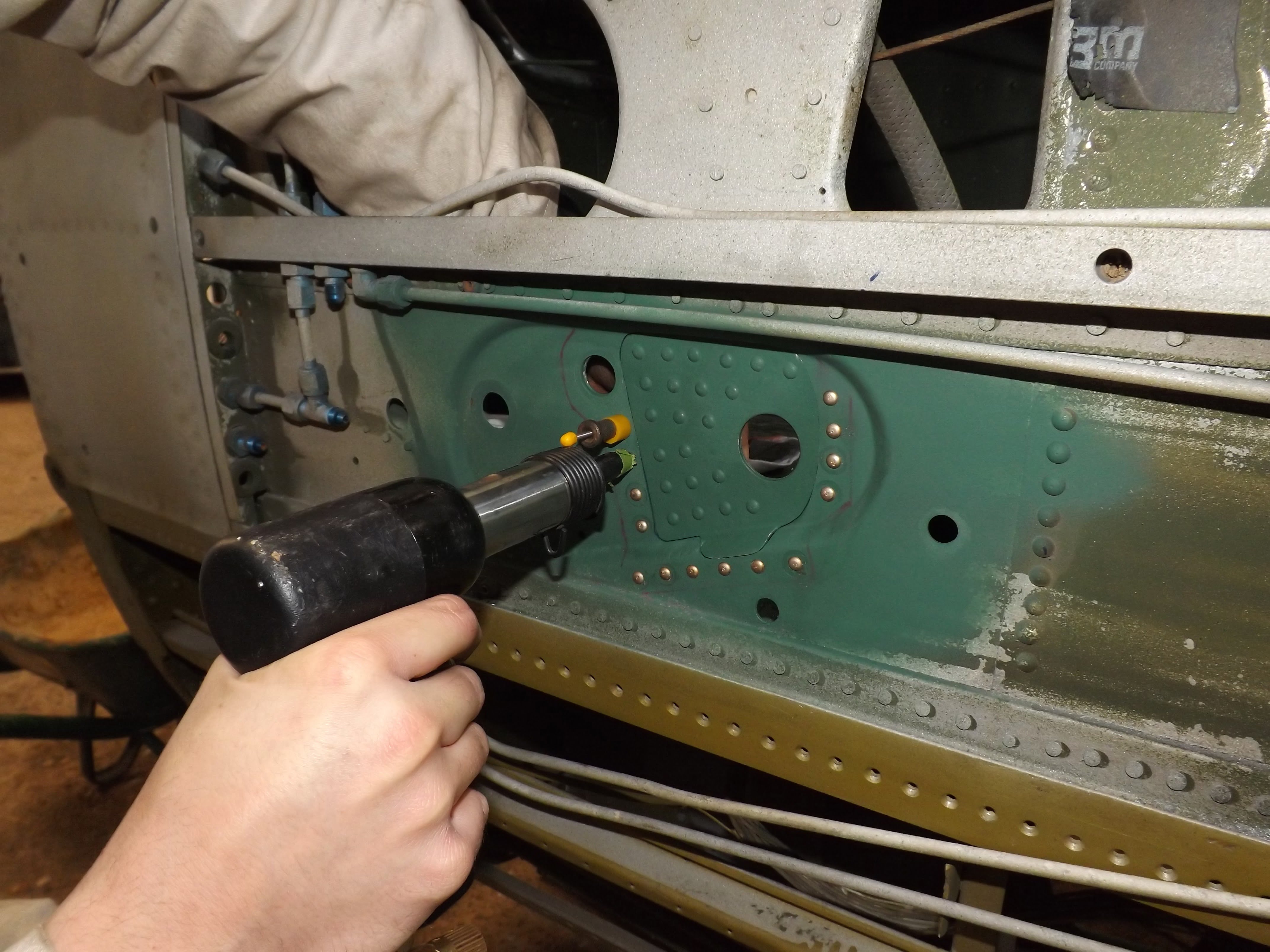 A unique opportunity to work on real warbirds that are true veterans of war – these engines and airframes have fought in battle and shaped the World we live in today.
The Wings Museum has a fully equipped workshop and is currently restoring some very exciting projects for future museum display. Our workshop benefits from an English Wheel, Guillotine, metal folder, fly-press, lathe, milling machine, bandsaws, welders and swagers.
Over the years we have undertaken many restorations from an air raid siren right up to a complete running and taxiing aircraft! We benefit from having a team of friendly dedicated volunteers who have a multitude of different skills and experience.
We are always keen to hear from anyone from an engineering background who would like to join the Wings restoration team.
Major Projects currently under restoration by Wings Museum:
Past restoration projects completed by Wings Museum:
Junkers Jumo 211 Engine ex Junkers Ju-88
Hunting Jet Provost Cockpit XXXXX
English Electric Canberra cockpit section ex WK127
1939 Metropolitan Anti-Aircraft Search Light
De Havilland Chipmunk Cockpit ex WD377
De Havilland Devon VP967 (complete airframe restored to ground run and taxi – now on display at the Yorkshire Air Museum).
World War Two Anderson Shelter
World War Two Morrison Shelter
B-25 Mitchell propeller blades
Sea Hawk Pilot's Panel
Miles Magister Instrument Panel
C-46 Commando, Wellington, B-25 and Lancaster Control Yokes
Avro Lincoln Instrument Panel
Long term restoration:
Curtis Helldiver cockpit
Emerson A-15 Tail/Nose Turret from a B-24 Liberator bomber
Nash & Thompson FN4A Rear Turret from a Whitley Bomber
Miles Magister Hawk Trainer