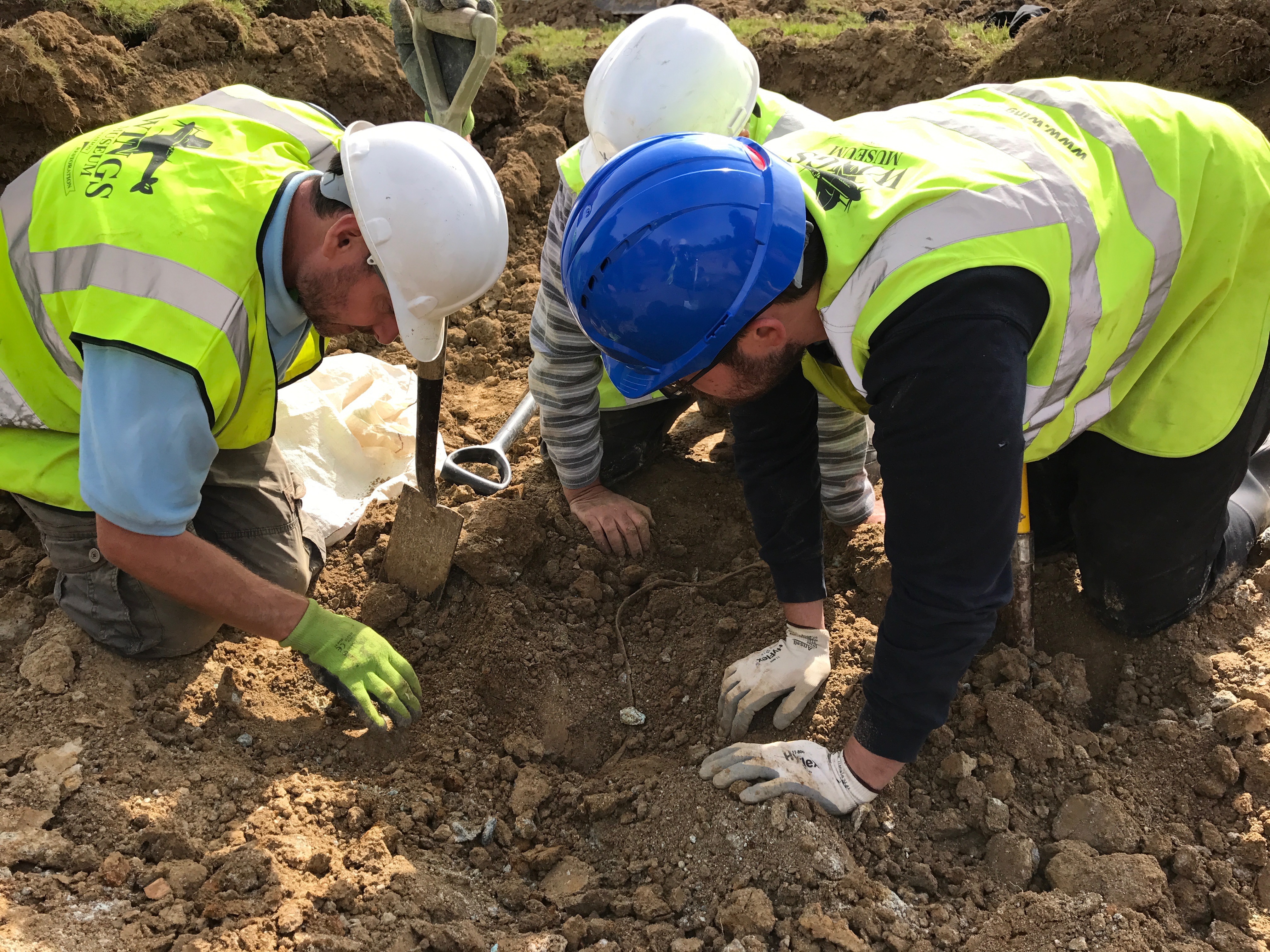 The Wings Museum is one of only a handful of recovery teams that is actively part of a museum.
We feel it is important that our findings are displayed to the public so that the stories and histories we unearth can be shared for all to see.
What is Aviation Archaeology?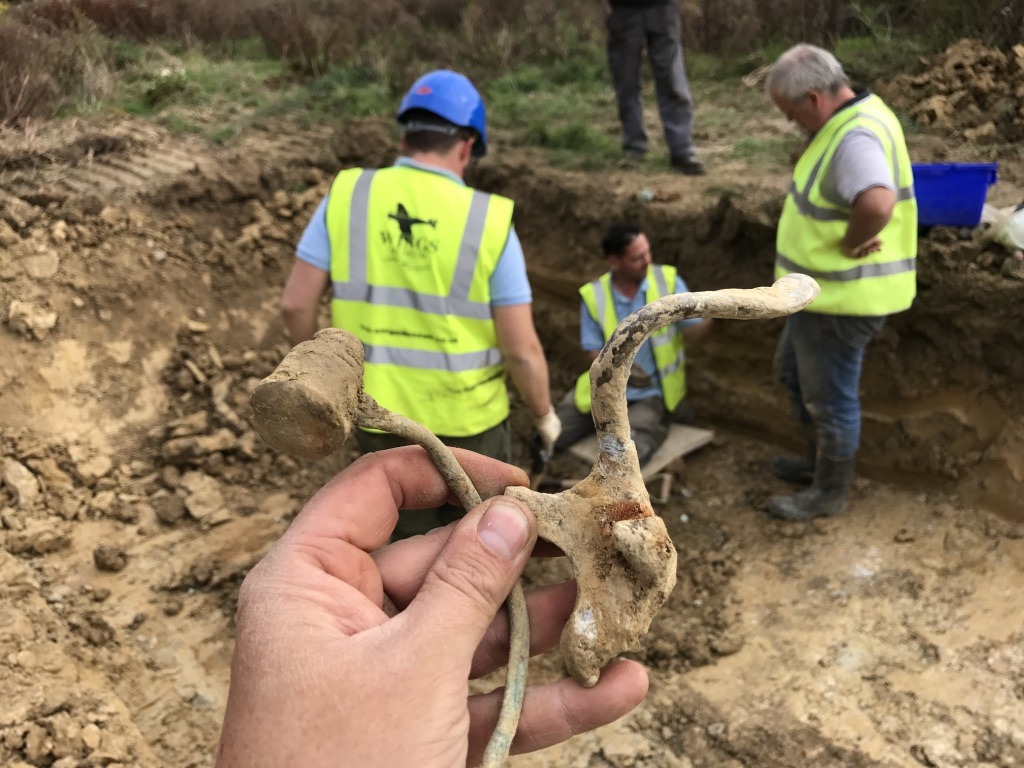 Countless aircraft fell to earth during World War 2, but remarkably few of the crash sites were accurately documented.
Most of the wreckage was taken away at the time or salvaged for scrap, but occasionally it has been possible to recover the remains of a crashed aircraft.
Such items as Engines, Propellers, Under-carriage, Tyres, Instruments, Controls and many more fascinating artefacts can be recovered. If the ground conditions are such, then it is possible for an aircraft to penetrate the ground 30 feet or more.
Wings Museum Excavations…
All of the Wings Museum's excavations are performed with the correct permissions and licences. It is not without hours of extensive research, and gathering of information from archives and eye-witnesses, that an excavation can be carried out.
The Wings Museum have a proud record of leaving the land in an "as found" state after a particular recovery is completed. We are particularly thankful to the co-operation of an otherwise busy farmer or landowner that makes a recovery possible. It is vital that an effort is made now to accurately record these events before the stories are lost forever.
The Wings Museum carries out all of its excavations in a safe and professional manor and is fully insured for its recovery operations. Occasionally a local Archaeology Group is invited to take part and in most instances some representative parts are left for display in public places within the area of the recovery.
Each investigation we undertake is fully researched beforehand, and with this stage complete it is then possible to begin the long process of locating the exact point of impact.
Once an approximate area is located we then call in deep searching equipment which locates any deeply buried wreckage and pinpoint it to within a few inches. This prevents any unnecessary digging and keeps disturbance to a minimum. The team will then begin the process of gaining appropriate permission from the Ministry of Defence, and once this is in place it is then possible to carry out the excavation, normally spread over a long weekend.
As soon as parts begin to emerge, preservation techniques are employed to prevent paint from flaking and steel items from rusting. Once the artefacts are safely back at the Museum, the laborious process of identification, preservation and cleaning can be carried out. With this vital work completed the parts are then labelled and displayed within the museum along with the story of the pilot and air crew together with the history of the final flight.
Aircraft parts recovered by the Wings Museum bring us the provenance that is so important with these historical artefacts. Unfortunately, on the open market, these aircraft parts could be sold to collectors, and, in some cases, even parts that have long since lost their history have been offered for sale with a newly created history associated with them. The aircraft parts Wings Museum has recovered are on display in the museum for all to see.
The Law…
The Ministry of Defence (MoD) has instituted a scheme of 'Licences' which they grant upon a request from a recovery group or museum. All crash sites in the UK are protected by the Protection of Military Remains Act and it is illegal to recover aircraft parts without an MOD Licence. This act prevents individuals interfering with any military remains without proper MoD permission.