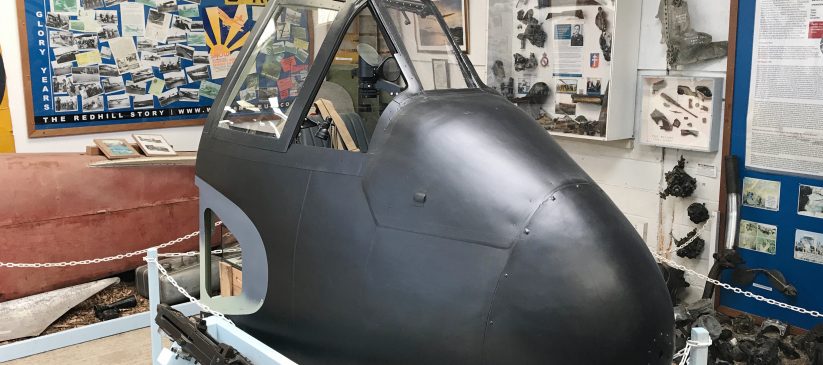 The story of the fighter pilot is one that has inspired generations. The Wings Aviation Museum tells the story of the individual pilots from all nations including: Britain, France, Russia, Australia, Poland, Canada and Germany.
We have a number of artefacts from local airfields:
RAF Coolham ALG
RAF Chailey ALG
RAF Kenley
RAF Biggin Hill
RAF Tangmere
RCAF/RAF Dunsfold
… and a section dedicated to the history of RAF Redhill where you can learn about the very first RAF Night Fighters that were equipped with Airborne Radar during the Battle of Britain in 1940. The centrepiece of this display is the cockpit of an original Bristol Beaufighter Mk 1F Night Fighter.
We also have a display remembering the service of the RAF and Commonwealth Training Units which are sometimes overshadowed by other parts of the Fighter Offensive. Artefacts include an original Link Trainer which was designed in 1929 and used extensively throughout World War Two.