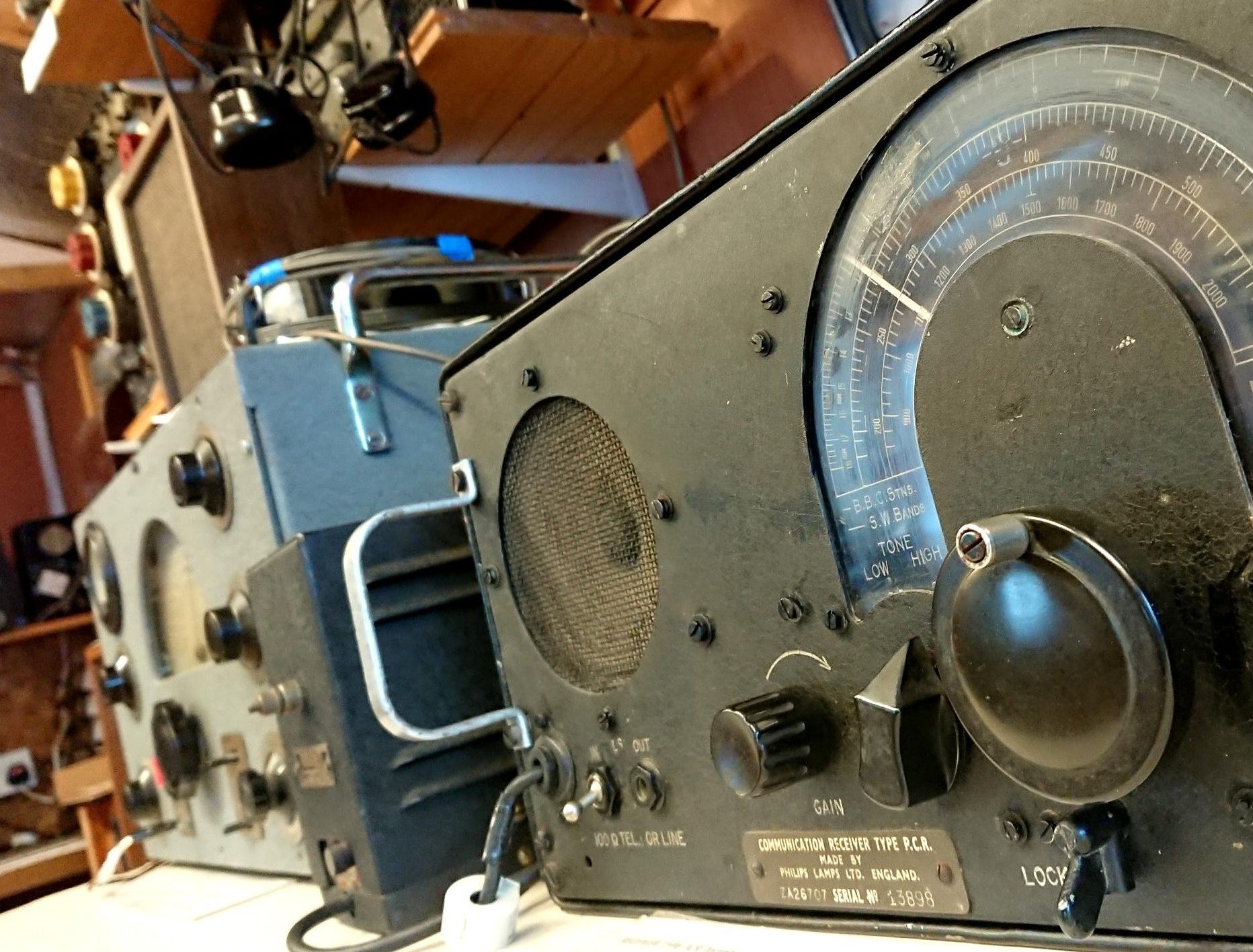 Special Exhibition –
Open Wednesdays and Saturdays
As well as our extensive displays and personal stories within the museum's main building, we also have our very own "Radio Shack" which houses a collection of working wartime radios.
The "Radio Shack" is normally open on Wednesdays and Saturdays only and houses a dedicated display of World War Two aircraft radios alongside other military and civilian radios of the era.
Here you can learn Morse Code, often demonstrated by one of our volunteers who was an RAF Radio Operator on Handley Page Hastings!
Another important display in the "Radio Shack" is that of the "Voluntary Interceptors" who, during the war, worked tirelessly from their own "Radio Shacks" at home to monitor the German radio transmissions 24 hours a day, 7 days a week. This information, passed on to be decoded by the staff of the top secret Station X at Bletchley Park, greatly assisted the war effort.