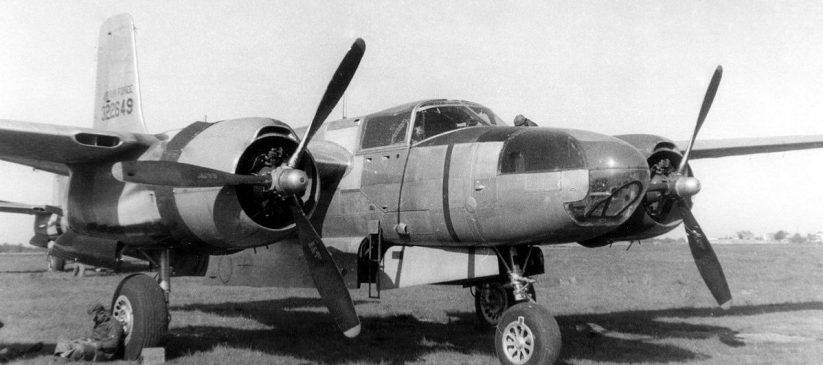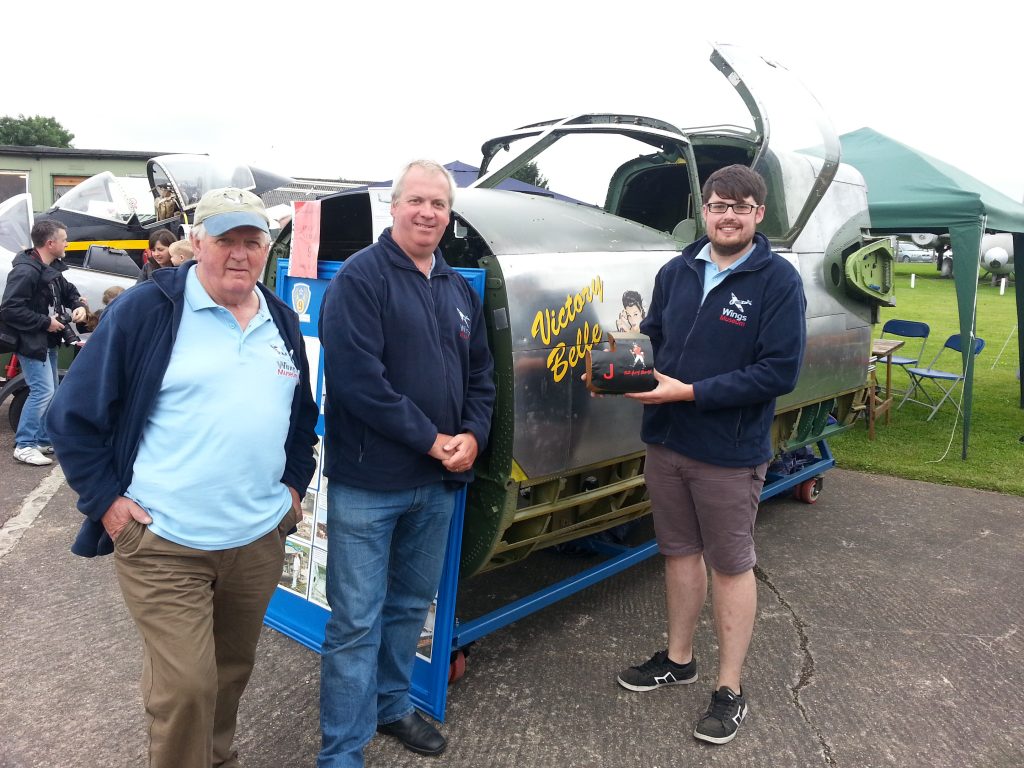 A-26C, s/n 43-22649 | B-26K 64-17657
The cockpit section of a rare B-26K Douglas Invader that saw action in Vietnam and also during World War Two as an A-26C arrived at the Wings Museum during December 2009, having been in storage in a collectors garage "Somewhere" in Devon. The USAAF aircraft movement card shows that 43-22649 was delivered to the US 9th Air Force in England during February 1944. We have manged to confirm via a contact in the US that she served with the 391st Bomb Group in WW2 and took part in many bombing raids bombing fuel depots and other transport related targets in France. After the war 2649 was converted by On Mark Engineering to a B-26K and sent to participate in the Vietnam War in the 1960's as a "Counter Invader".
B-26K (A-26A), s/n 64-17657 last flew in 1978 when her No. 2 Prop went into reverse thrust for an undetermined reason during a landing approach. The crash ended 2649's flying career. Below can be seen a sad photo of the wreckage pictured at Chino, USA, the cockpit was later salvaged and sent to England sometime during the 1980's. During her time in the UK she suffered from the elements and some of the under belly structure suffered from severe corrosion.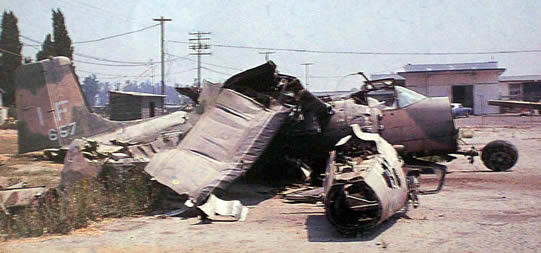 What is the plan for 43-22649:
The museum decided to restore "2649" as near as possible to represent her wartime configuration which is more in keeping with the museum displays. The other deciding factor being the lack of equipment available to fit back into a B-26K with only a handful ever being produced. Her Vietnam service will however be included in the final display information, with models and any equipment not used in the restoration.
The restoration so far:
Museum volunteers started the restoration by removing the heavy aluminum armored plating from around the cockpit area so a full inspection could be carried out. The upper cockpit section was found to be in good condition with only minor repair required in some areas. The underside of the cockpit section however was a different story with serious corrosion evident. The only option was turn the cockpit section on to its side and begin the laborious job of removing the corrosion back to solid structure. The undercarriage bay and belly was blasted back to bare metal prior to being coated with a two pack etch primer. Corroded sections were then cut out and repaired, this work took 2 years to complete. This stage of the restoration was preservation on an extreme level, but without this harsh approach the corrosion would have eventually be the end of "2649".
In August 2013 work on the underside was finally completed and a top coat of paint was applied to the underside surfaces. A custom steel stand was then made to display the cockpit prior to it being carefully rolled over.
Currently much of the restoration work is now being concentrated to restoring and refitting the pilots canopy enclosure and front nose section.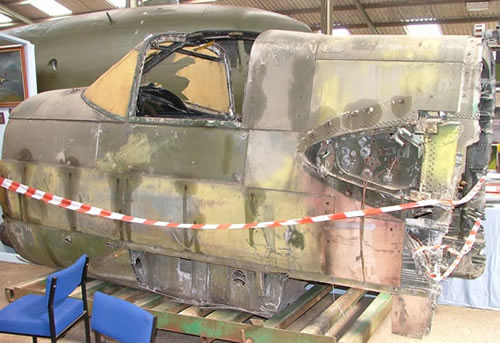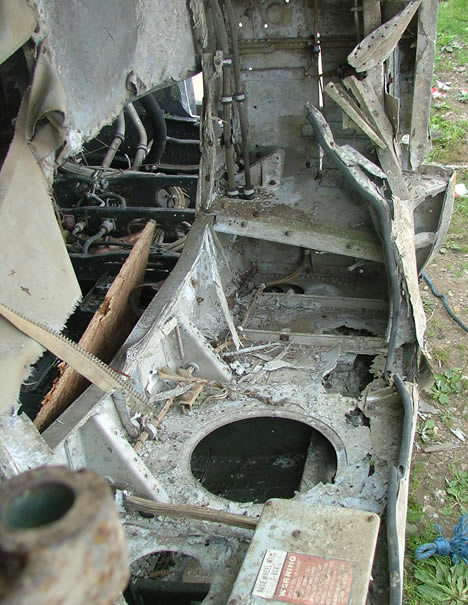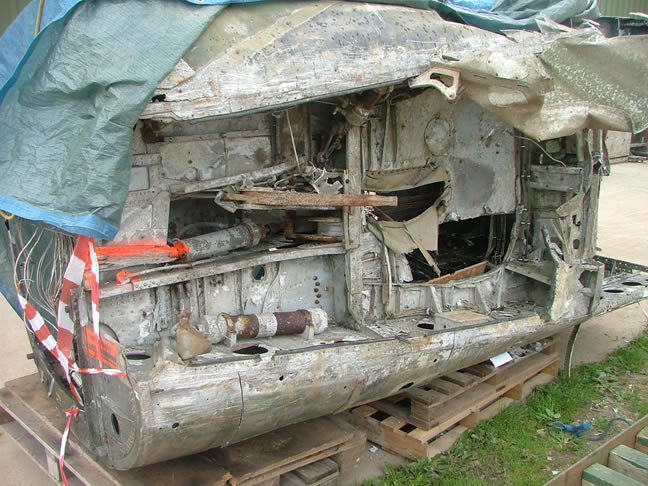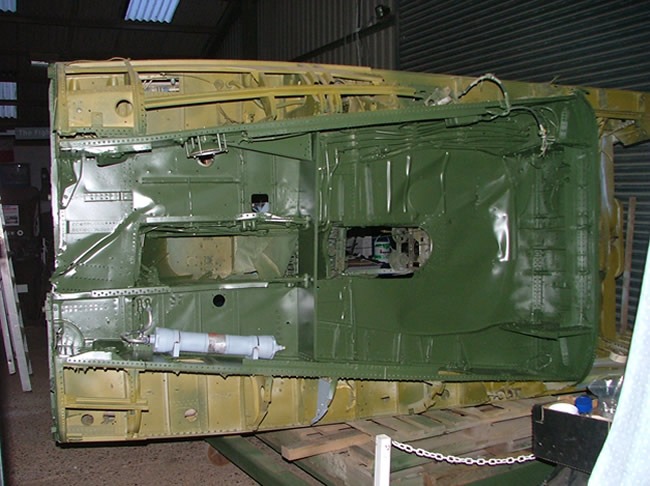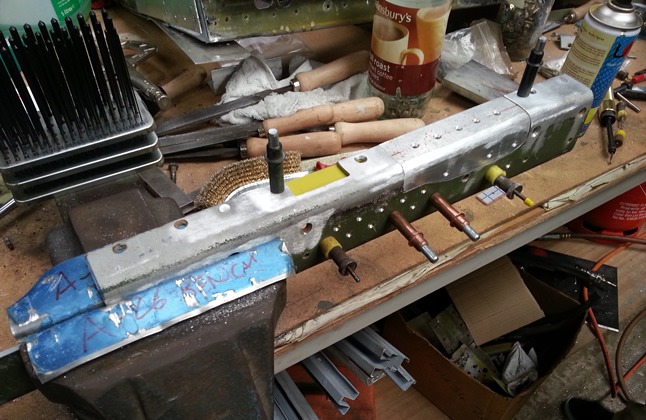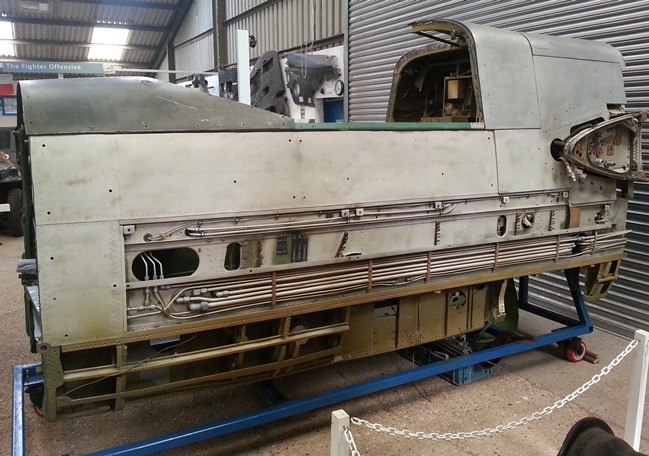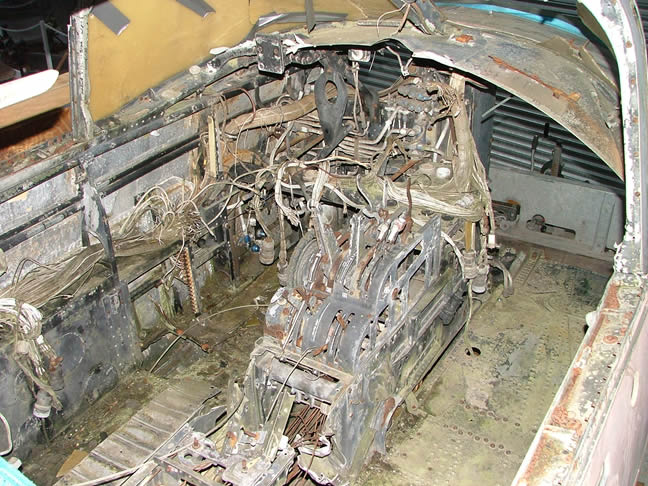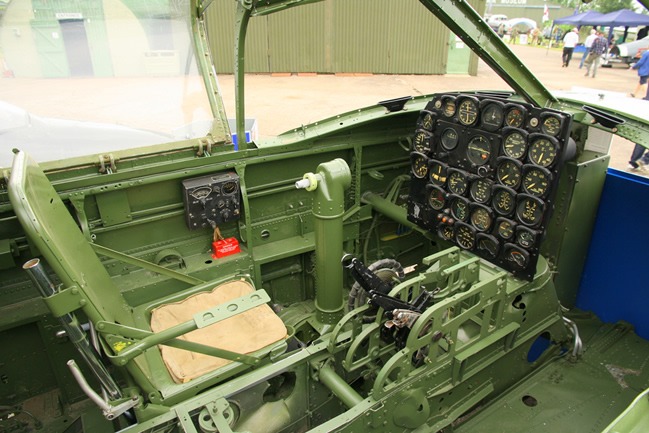 Douglas A-26 Invader 43-22649 gets a nose!
During the spring of 2013 we managed to find a very rare bombardier nose section in the USA. After what turned out to be a very complex shipping process the nose finally arrived at the museum in July 2013. Having been stored in the states for many years the section was found to be corrosion free and in remarkable condition. The team is now trying to source an upper nose plexi which is currently missing.
Below can be seen a photo of 43-22649 taken after the war showing her in a bombardier configuration.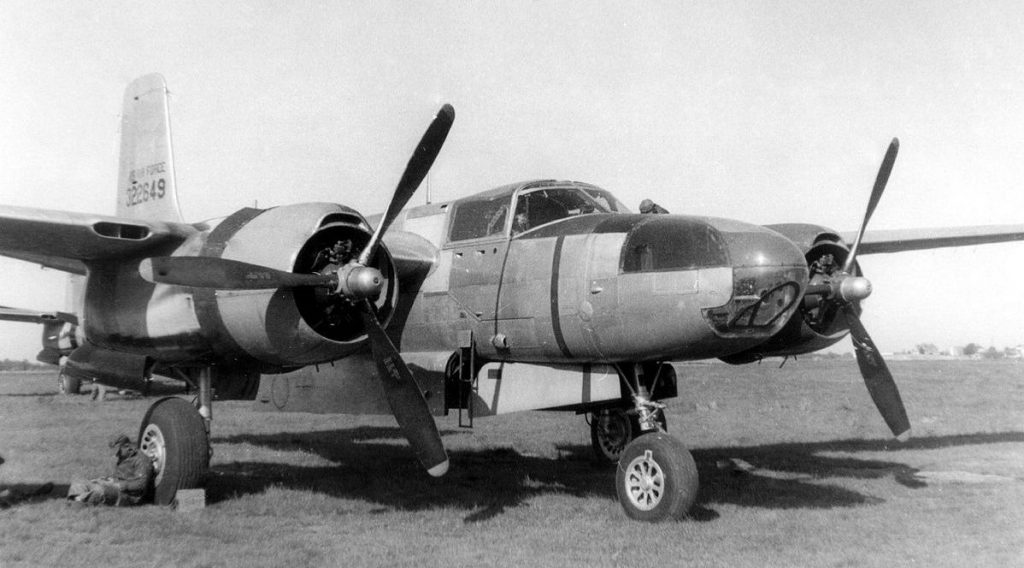 Below are a few photos of work at various stages of restoration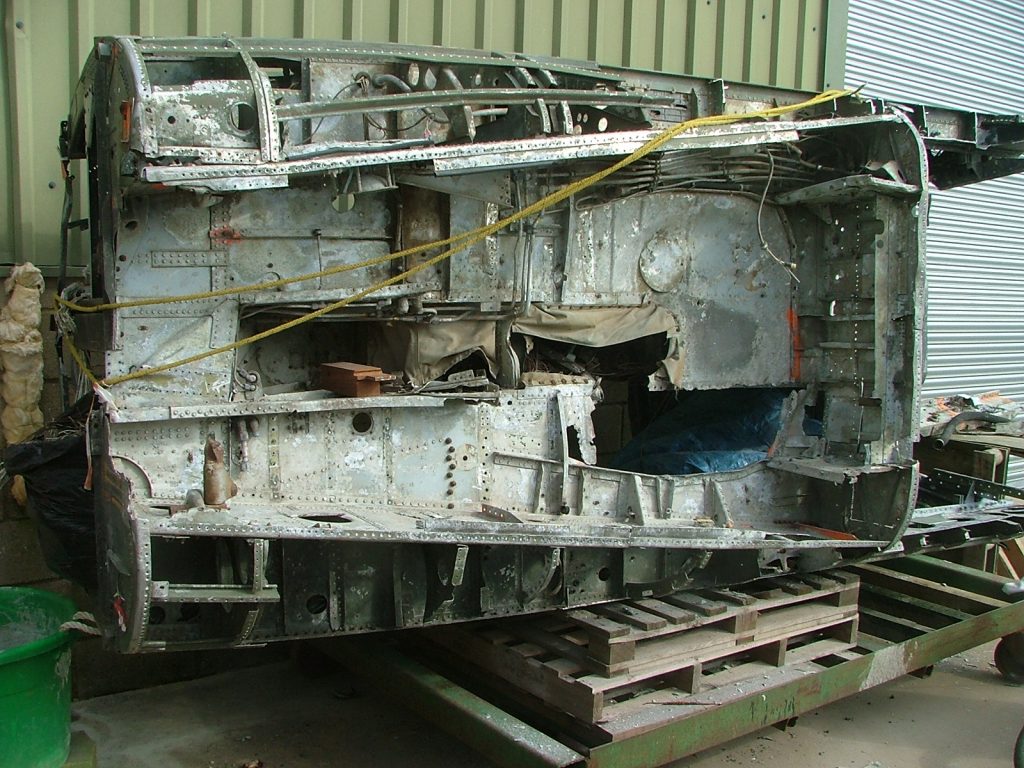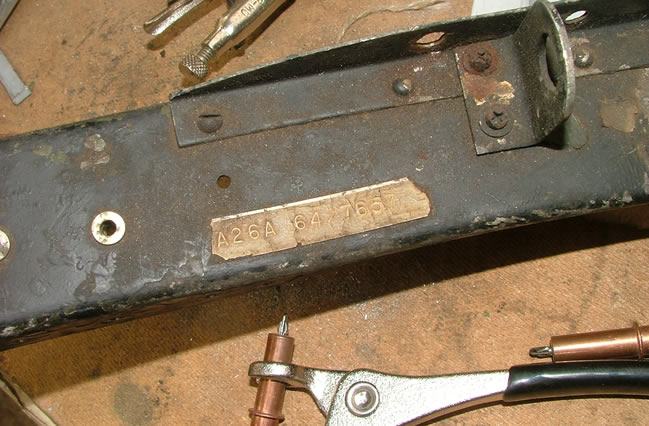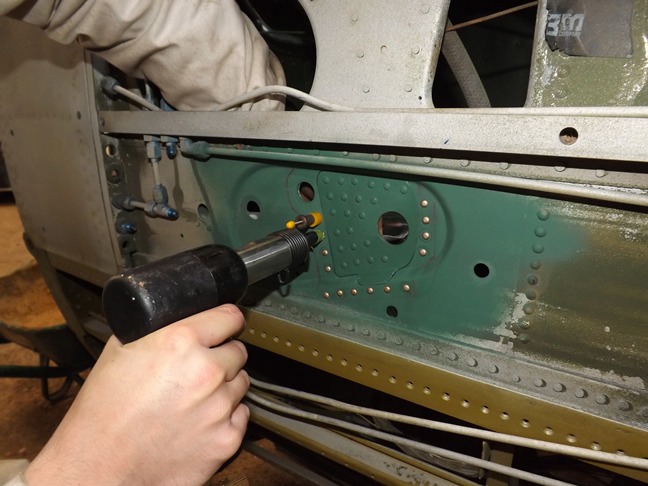 Service History:
A-26C, s/n 43-22649
8 Feb 1944 – Manufactured by Douglas Aircraft, Tulsa OK and delivered to the USAAF
Jul 1945 – To Hunter AAF GA, and departed US via Morrison AAF FL. Assigned to Ninth Air Force, England
Returned to US via Hunter AAF, stored 4255th AAF Base Unit (Air Materiel Command) Grenada AAF MS
Feb 1946 – To 4160th AAF Base Unit (AMC), Hobbs AAF NM (storage)
Apr 1947 – To Sacramento Air Materiel Center, McClellan AFB CA
Jan 1948 – To 186th Fighter Squadron (Air National Guard), Gore AFB MT (to TA-26C)
Jun 1949 – To Great Falls AFB MT (to TB-26C)
Mar 1951 – To 207th Tow Target Flight (ANG), Key Field MS
May 1951 – To 207th Tow Target Flight (Tactical Air Command), New Castle AFB DE
Jun 1951 – To 2nd Tow Target Squadron (TAC), New Castle AFB
Jan 1953 – To Mitchel AFB NY (to TB-26B, deployment to Burlington MAP VT)
Nov 1959 – To Arizona Aircraft Storage Branch (AMC), Davis-Monthan AFB AZ
Dec 1963 – To On Mark Engineering, Van Nuys CA
Nov 1964 – Dropped from inventory by remanufacture as s/n 64-17657
B-26K (A-26A), s/n 64-17657
12 Nov 1964 – Remanufactured by On Mark Engineering, Van Nuys CA and gained into USAF inventory
Nov 1964 – To 605th Air Commando (Composite) Squadron (AF Southern Command), Howard AFB Panama (deployment to Maracay AP Venezuela, to A-26A)
Apr 1968 – To 1st Special Operations Wing (Tactical Air Command), England AFB LA
Jul 1969 – To 1st Special Operations Wing (TAC), Hurlburt Field FL
Oct 1969 – To Military Aircraft Storage and Disposition Center, Davis-Monthan AFB AZ
Nov 1972 – Dropped from inventory by transfer to museum status. Later crashed and written off.
---
CAN YOU HELP?
The Wings Museum is always keen to hear from any individuals with experience in sheet metal. If you would like to be involved in this worthwhile project, please contact Daniel Hunt via e-mail on info@wingsmuseum.co.uk . Please include brief details of your experience.
---
A-26 Cockpit Project leader, Daniel Hunt would like to give a special thanks to museum volunteers … Derik, Len, Alan, Vince, Aaron, Ben and Keith.
---