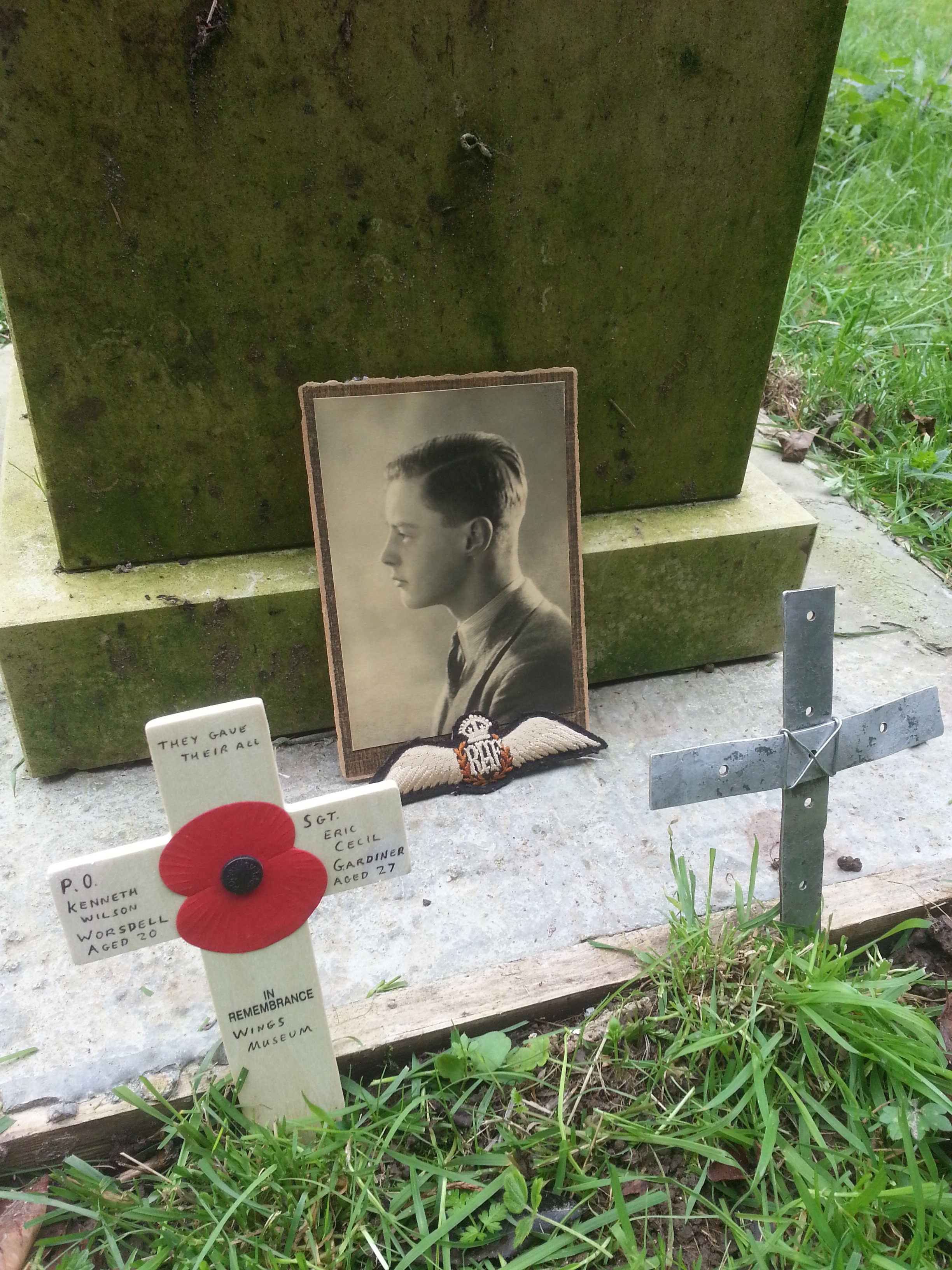 The Wings Museum Memorial Dedication 30th October 2010 Balcombe West Sussex
70 years to the day that a 219 Squadron Beaufighter R2065 smashed into Beech Trees in bad weather at Balcombe Place in West Sussex a small memorial service was held in memory of P.O. Worsdell and Sgt. Gardiner, who lost their lives while returning to RAF Redhill during a routine patrol on the 30th October 1940 – the last official day of the Battle of Britain.
Present for the unveiling were the cousins of Sgt. Eric Cecil Gardiner who was the Air Gunner on board R2065. They both recalled fond memories of their uncle who had joined the RAF at the age of 15! Sgt. Gardiner served in Iraq before the war and later joined No. 219 Squadron originally at Catterick later moving to RAF Redhill to defend London during the Blitz.
As the Vicar carried out the dedication service the sun broke through the clouds while several prayers were read followed by the dedication of the memorial, Sgt. Gardiner's nephews then removed the RAF Ensign which was covering the memorial. A photographer from the Mid Sussex Times then took several photographs and the relatives returned to the museum where they were presented with two presentation frames containing an original fragment of their Uncle's aircraft. At long last two of the "few" had been honoured.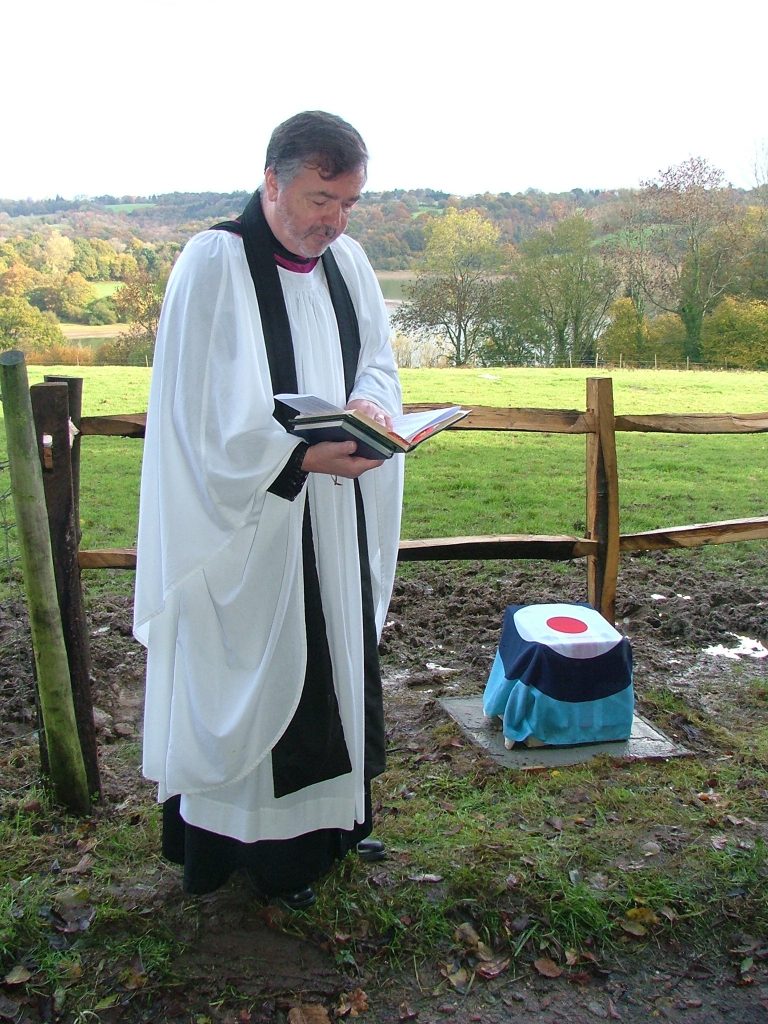 Photo credits – Mid Sussex Times
With thanks to Balcombe Estate, Bob Jones and Stoneman's Funeral Services in Redhill who kindly donated the Lime Stone Memorial Plinth.
---