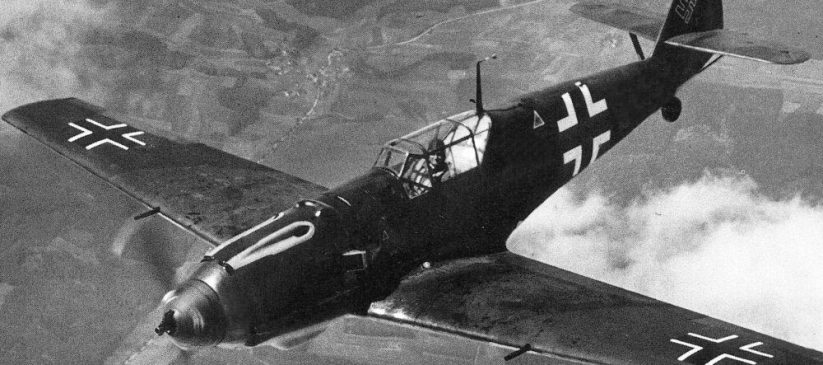 Excavation of Messerschmitt Bf109E-4 Werk No. 1531. by the Wings Museum
Saturday 9th December 2017. MoD Licence Number 1848.
On Saturday 9th December 2017 a team from the Wings Museum gathered at the site of a Battle of Britain Bf109E-4 Werk No. 1531 crash on 28th October 1940, Townings Farm, Chailey, Sussex.
Kevin Hunt of the Wings Museum briefed those present about the procedures of the excavation and also the hazards of 7.92 ammunition that could possibly be buried at the crash site. This briefing also advised people of the procedures for handling significant artefacts to avoid any possible damage.
The excavation commenced by removing the top soil to be set aside so it could be put back at the end of the dig. Following this, the excavator began to carefully remove the earth, layer by layer, while the recovery team kept an eye out for any telltale evidence of aircraft remains.
Meanwhile, a team was metal detecting the spoil heap looking for smaller artefacts that might otherwise be missed.
At a depth of two feet, the rudder mass balance weight was discovered together with a small section of tail plane rib section. Later cleaning and preservation of this artefact revealed that the rib has a hole caused by battle damage sustained in combat.
Another significant find was discovered at a depth of approximately three feet. A large section of radiator was recovered.
Finds were fairly scant and most of the finds that were there were small.
As soon as any evidence of aircraft remains were discovered the area was carefully excavated by hand. By doing this a number of small artefacts were discovered including 4 engine valves, a section of cam-shaft, exploded 7.92 ammunition and many shattered remains of Daimler Benz 603 engine-casing and a cylinder liner.
At a depth of six feet a layer of staining was found on top of a layer of hard sandstone. This layer had a strong smell of aviation fuel and minor engine components were recovered. It was evident that under this layer was completely natural and that any further evidence of the aircraft would not be found by digging deeper. Therefore the team began back filling and making the ground level to the satisfaction of the farmer.
Conclusions:
From the evidence of the remains of the shattered engine it would seem as though the engine hit the sandstone and was completely destroyed by the impact. The fact that the aircraft had only penetrated to a depth of six feet would suggest that the wreckage was largely exposed at the bottom of the crater with the larger items being removed by the RAF Recovery Team in 1940. It is understood that the front of the engine and the propeller hub were recovered in the 1970s, the whereabouts of these parts today are not known. We also found evidence of battle damage supporting the documentation that showed that this aircraft was shot down by Anti-Aircraft fire.