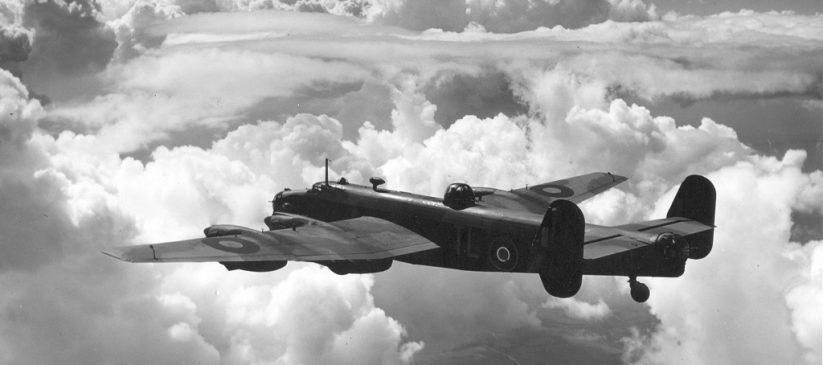 2010 Excavation of Handley Page Halifax II HR796
Crash Location: Private Land near Chailey, East Sussex.
Squadron: 1656 Heavy Conversion Unit
Operational Details: Lost during night training flight
Date of loss: 11th November 1944
Aircraft Type: Handley Page Halifax II
Aircraft Serial No: HR796
Operational History of Halifax HR796
HR796 originally served with No. 405 RCAF and flew many operational raids. During one particular raid over Duisberg in June 1943, HR796 was hit by flack and sustained substantial damage to the airframe and instruments, but despite the damage the pilot managed to limp back to base safely.
After a lengthy repair HR796 was handed over to 1667 then 1662 and finally 1656 Heavy Conversion Unit for crew training.
The last Flight of HR796
On the night of 11th November 1944, HR796 was on a night training exercise flying south from their base at RAF Lindhom in Yorkshire.
On that cold night, Pilot Flt. Lt. Eva was taking evasive action to familiarise the rookie crew with the manoeuvre, when, at 18,000 feet, the aircraft went into a "rudder stall", from which it would not recover.
Battling to regain control of his aircraft, Flt Lt. Eva ordered the bale out of the rest of the crew, and at 10,000 feet Eva himself finally gave up and baled. All seven crew members survived the bale out leaving HR796 to crash near Chailey in East Sussex.
Over the years it is believed the crash site had been visited by various individuals, however, a vast array of important finds were left behind and subsequently recovered during the Wings Museum investigation in the summer of 2010 with MOD Licence Number 1664.
The Crew of Halifax II HR796:
F/L B.L. Eva – Baled out survived
Sgt. J. Bromley – Baled out survived
Sgt. B.E. Skinner – Baled out survived
Sgt. E.W. Meyer – Baled out survived
Sgt. C.R. Tervit – Baled out survived
Sgt. N. Woollard – Baled out survived
Sgt. K.E. Sandercock – Baled out survived
Some of the items recovered during the dig: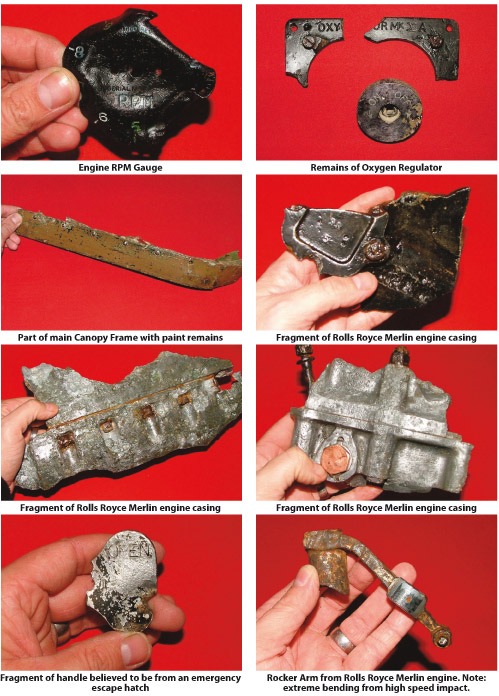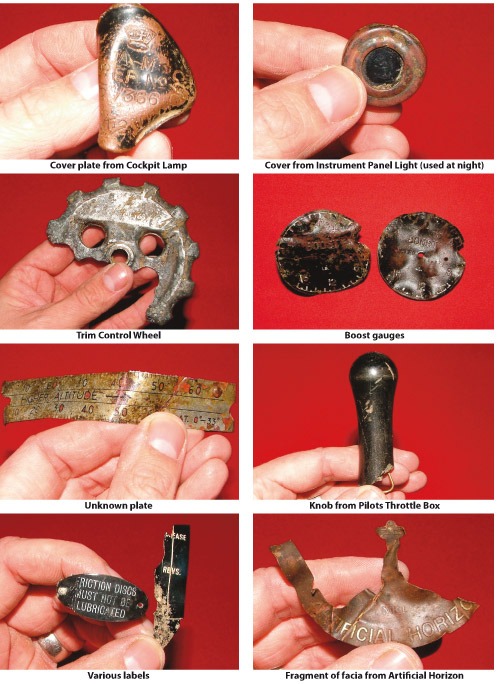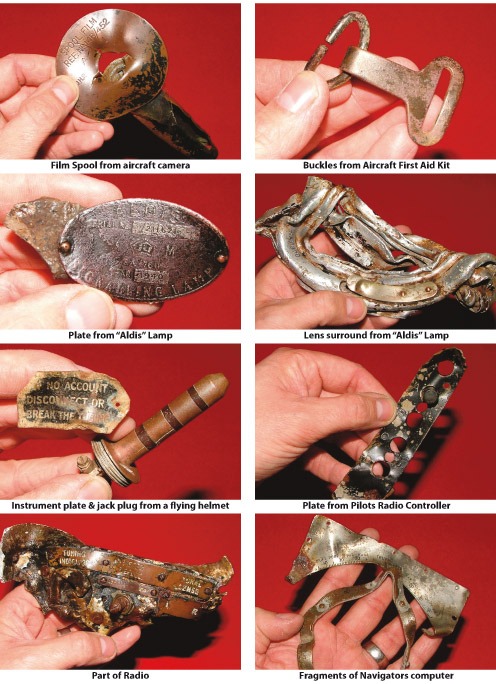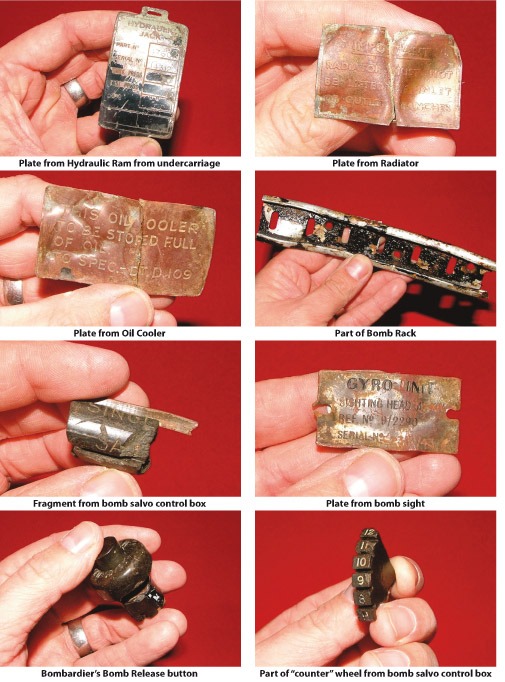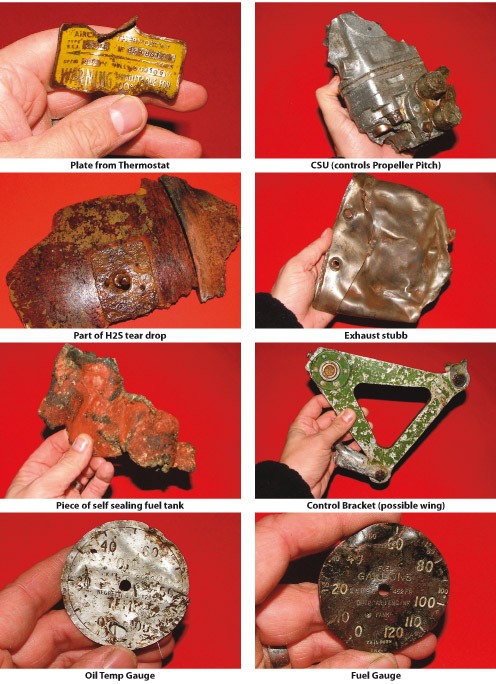 The Wings Museum would like to thank Jerry Dyer and his Sister Janet, Mr Tillard and the Ministry of Defence for their co-operation.