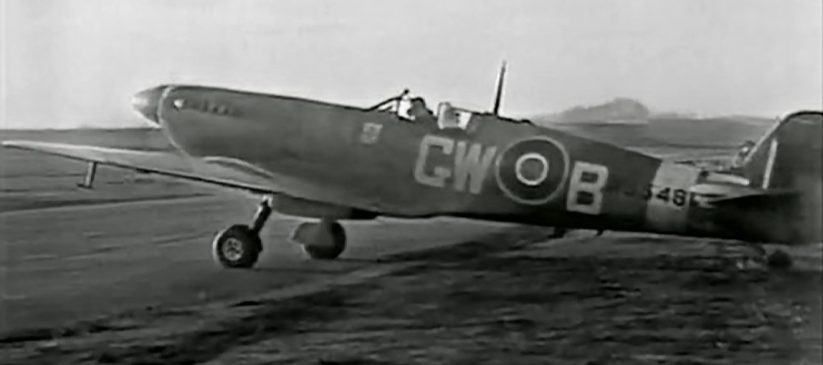 Details:
Aircraft: Spitfire IX BS548
Pilot: Lieutenant Claude Raoul-Duval
341 'Alsace' Squadron – Biggin Hill
Lost: 17 April 1943
Location: Tancarville, France
Spitfire IX BS548, 341 'Alsace' Squadron, piloted by French Spitfire pilot Claude Raoul-Duval, was lost on 17th April 1943 on Circus 286, led by Squadron Leader René Mouchotte, at Tancarville, east of Le Havre. Luckily, Claude managed to bale out, parachuting to safety into the trees of the nearby woods.
Claude and another Free French pilot, Lt Philippe Béraud, were claimed by Fw Herbert Gumprecht of 11/JG2. Béraud was killed near Etretat and is buried at Le Havre Sainte Marie cemetery. Gumprecht himself was shortly later killed in action, on 16th August 1943, in Normandy.
Claude's wartime career is outstanding. After being shot down near Tancarville he was back in the UK six months later having travelled via Spain and Gibraltar. With him were two USAAF crews – and his bride, a member of the French underground. He returned to 341 Squadron and served until 1945.
He wrote a book 'Ciel de Sable' (Sky of Sand) about his time in Libya and Egypt in 1942 when he was credited with a Ju88 shot down.
Spitfire BS548 had flown previously with Free French 340 Squadron 'Ile de France'. It then went for a short time to 402 (RCAF) Squadron, then went back to 340 and later to 341. BS548 dived into reclaimed marshland and was completely buried.
It was located by researcher Laurent Viton and excavated in September 2012 with Claude Raoul-Duval in attendance, and about 90% of the aircraft was recovered. The serial number was confirmed by the discovery of "548" stencilled in several places.
A display dedicated to Claude and his fellow Free French Pilots, along with parts from BS548, can be seen at the Wings Museum.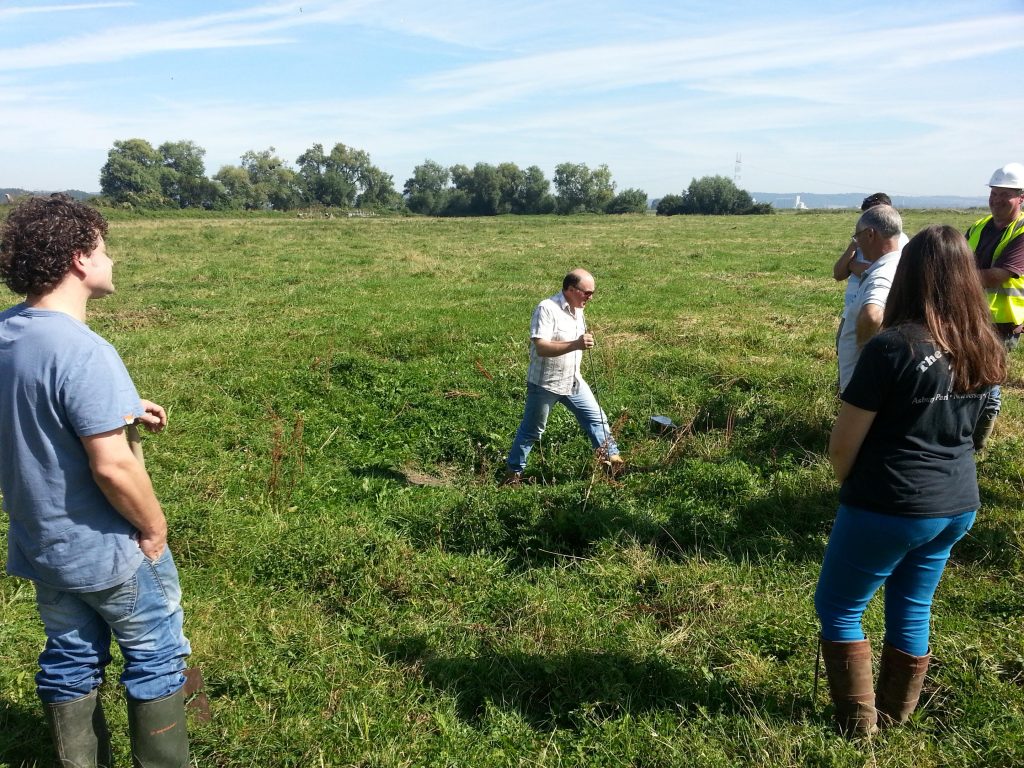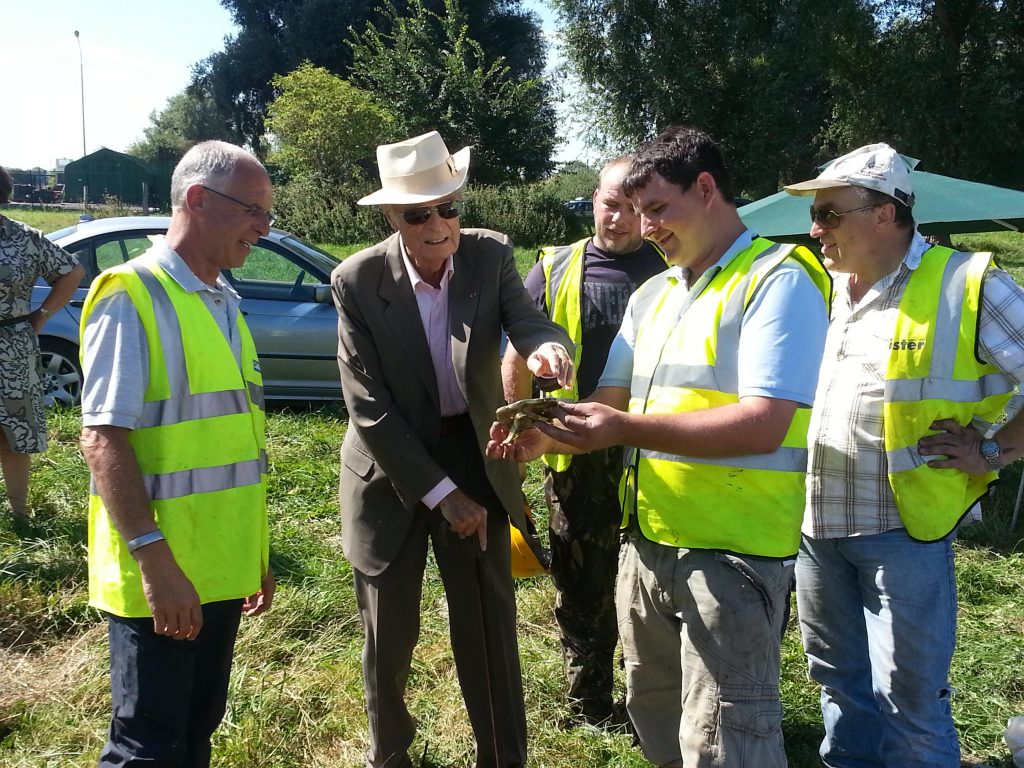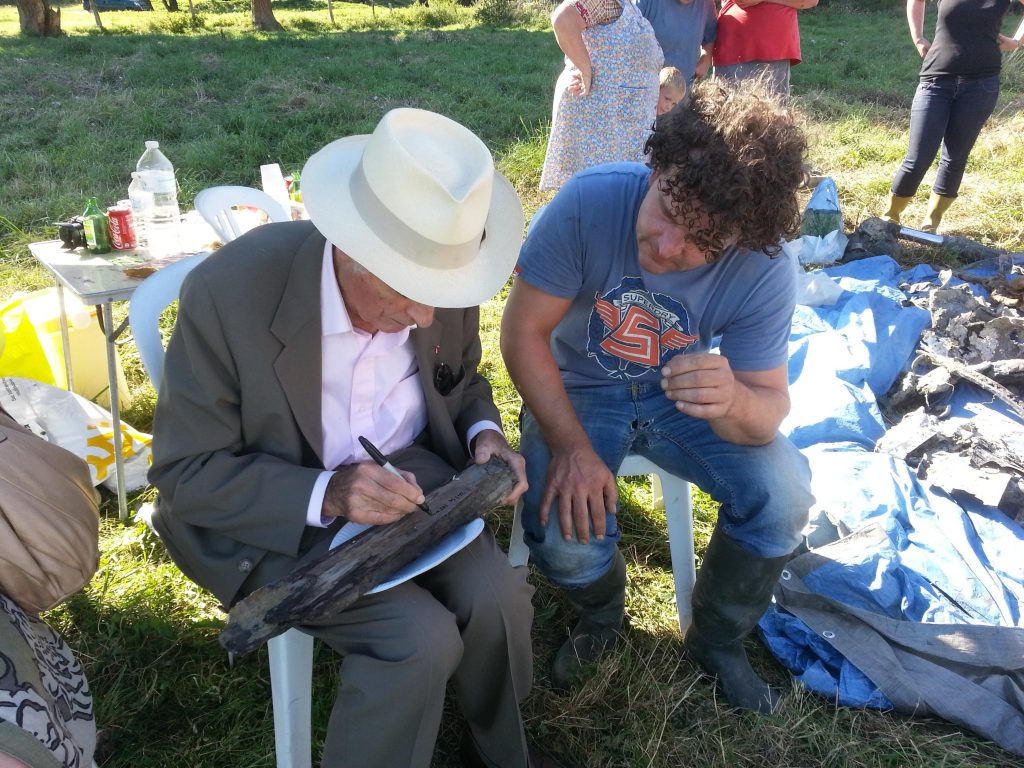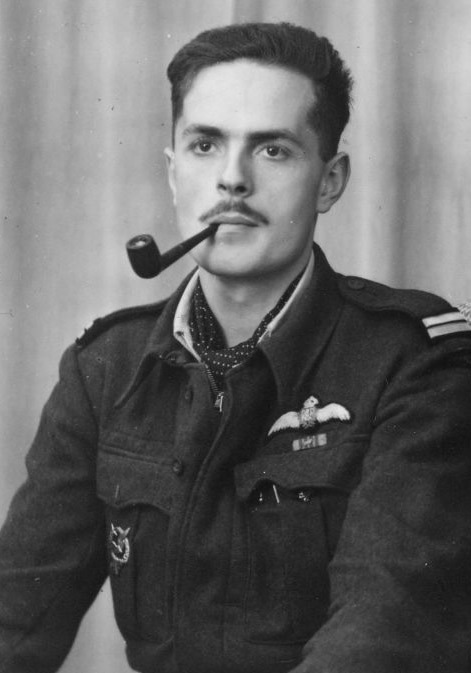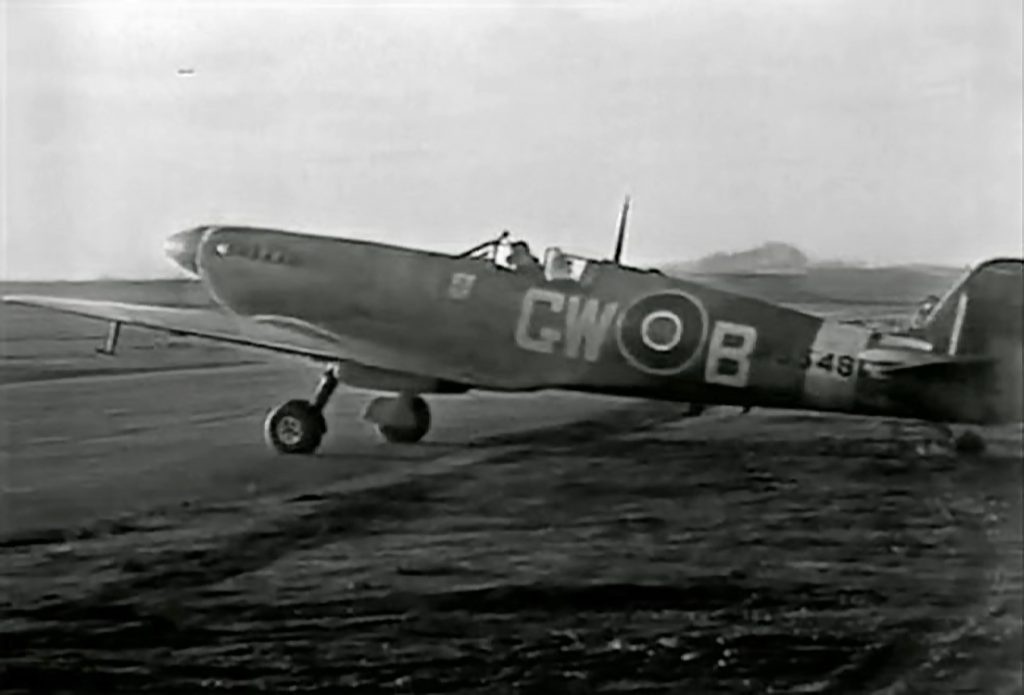 The Wings Museum would like to thank the following people for the opportunity of attending this unique excavation: Gareth Jones, Steve Vizard, Simon Parry, Geoff Carless, Laurent Viton, and also the various French researchers and historians who made the excavation possible.