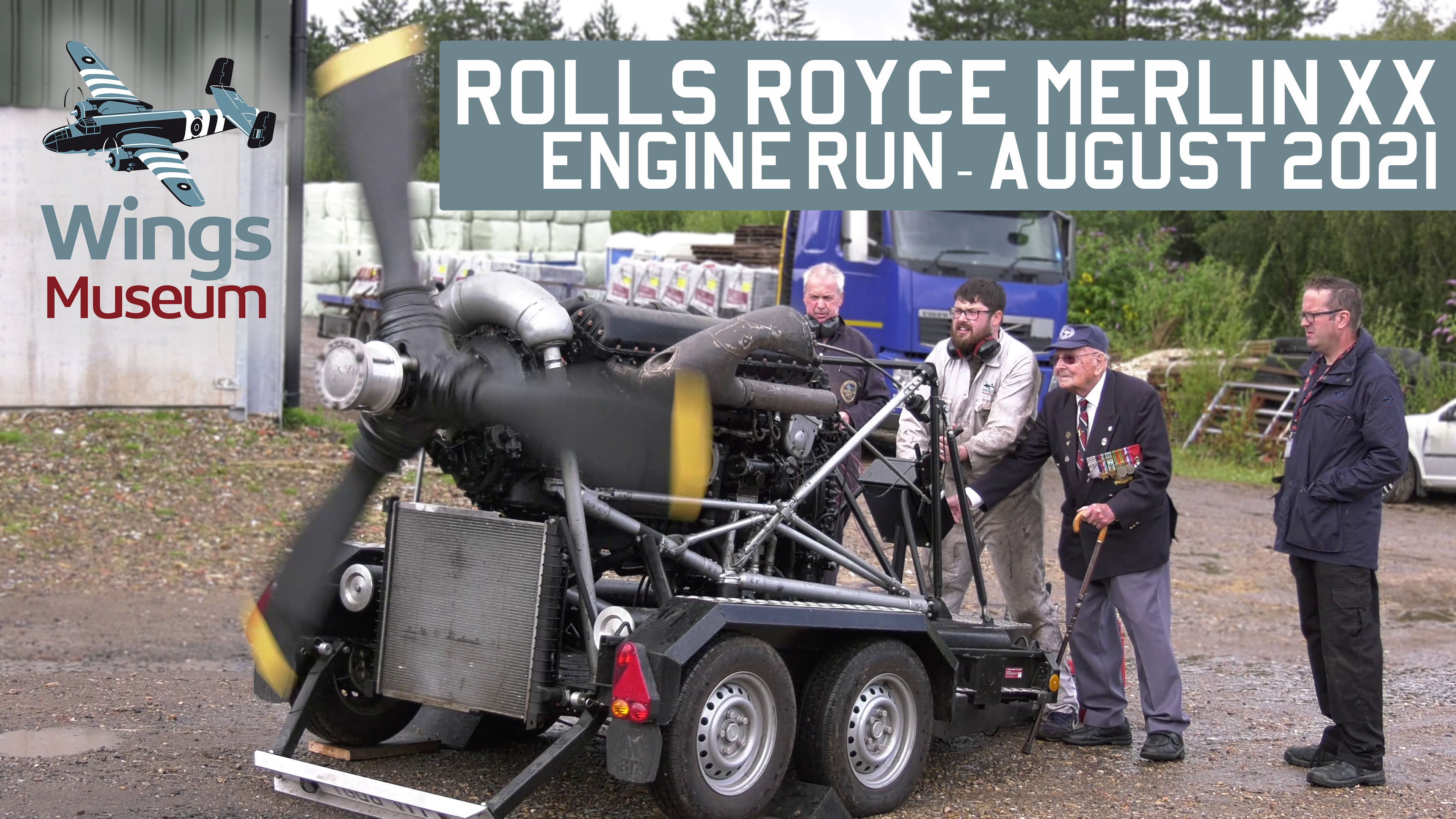 The running of the Wings Museum's 1943 Rolls Royce Merlin Memorial engine from Halifax JD150, which was recovered from a bog in Germany in 2010, is a unique opportunity to hear the sound of a Halifax Merlin engine complete with its "Saxophone" style exhausts.
On the night of 27th/28th July 1943, Halifax II JD150 DY-A (a veteran of 14 bombing operations) took off for the last time from RAF Pocklington in Yorkshire at 22.32 to bomb Hamburg in Germany. While on route to the target, the aircraft was met by a hail of cannon fire from the guns of a German Night Fighter Pilot Fw Hans Meissner and Funker Josef Krinner of II.NJG3 in an Me110 night fighter based at Schleswig in Germany.
The pilot, Gordon Brown, aged just 19, battled with the crippled bomber. Tragically it was a battle he would ultimately loose when the aircraft struck the ground in a swampy area at Hobek near Rendsburg in Germany and exploded. It was the crew's third and final bombing operation, becoming yet another set of statistics of RAF Bomber Command losses.
The crew of Halifax JD150:
Pilot – Sgt Gordon Harry Brown – Aged 19
Flight Engineer – Sgt John Alfred Tyler – Aged 25
Navigator – P/O William Joseph Hitchcock ('Jack') – Aged 32
Air Bomber – P/O Robert Frederick William Allison – Aged 22
Wireless Operator – Sgt James Wesley Rooke – Aged 22
Air Gunner – Sgt Edward Gough
Air Gunner – Sgt William Alexander Roy Sinclair – Aged 22
The memorial tribute is lead by George Dunn DFC. George was a pilot who served with 10, 76 and 608 Squadrons, flying 44 operational sorties in World War Two.