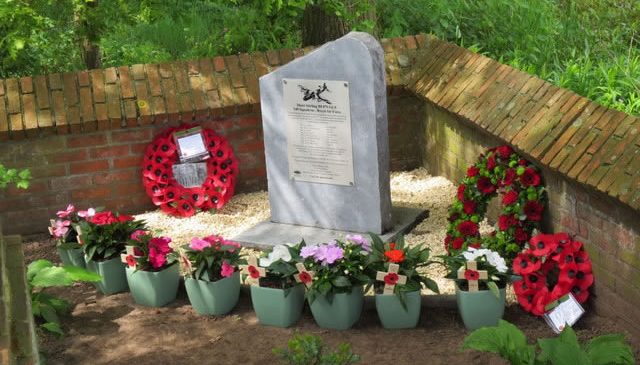 Memorial dedication to the crew of a 149 Squadron Stirling, 25th May 2013
On Saturday 25th May 2013 a memorial was unveiled near the town of Kasterlee in Belgium to the crew of a 149 Squadron Stirling bomber which crashed in the early hours of 14th May 1943.
The memorial was a joint venture between the Wings Museum, the Heemkundige Kring (a local history group in Kasterlee) and the community of Kasterlee. Four relatives of the crew attended the memorial service.
Short Stirling III BF479 of 149 Squadron was briefed to attack the industrial town of Bochum in Germany as part of the 'Battle of the Ruhr'. At about 0305 the bomber was attacked by an Me110 night fighter flown by Obfw Fritz Schellwat of Nachtjagdgeschwader 1 which resulted in the destruction of the Stirling bomber.
The aircraft crashed in flames in the Vorsell near Kasterlee where the German Luftwaffe were quickly on the scene. None of the crew survived the crash and all are now buried in Schoonselhof Cemetery, Commonwealth War Graves section.
The crew was:
Flying Officer L C Martin – Pilot
Sgt R C Ferguson RCAF – Second Pilot
Sgt J E Butt – Flight Engineer
Sgt N H Frank – Navigator
Flying Officer G R Royde DFC – Bomb aimer
Sgt E Hazelden French – Wireless Operator
Sgt H P Fudge RCAF – Mid-upper Gunner
Sgt H A J Berry – Rear Gunner
Representatives of the families of Sgt Ferguson, Sgt Frank, Flying Officer Royde, and Sgt Berry attended the memorial service along with several eyewitnesses of the events of seventy years ago.
The Wings Museum is keen to establish contact with any other relatives of the crew. Please contact us.
The Wings Museum Recovery Team investigated the crash site, and recovered various items in 2009.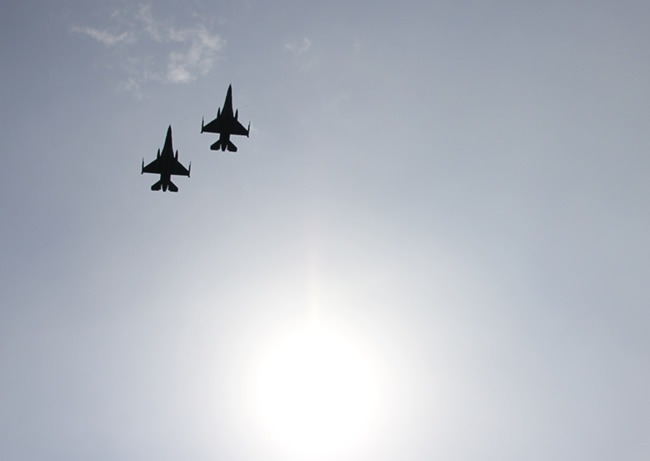 The ceremony was performed over two days, starting on Friday 24th May 2013 with a flypast of two F16 Falcons generously provided by the Belgian Air Force. To witness this unique event were four relatives of the crew.
The final memorial service and unveiling ceremony took place on Saturday 25th May and was attended by the Mayor of Kasterlee. Speeches were read by the Mayor, a representative of the Heemkundige Kring and an eyewitness, Mr Jacques Boone.
The memorial service included a faultless sounding of the Last Post, followed by the laying of wreaths and flowers, and then another flypast, this time consisting of a Stampe SV4, two Piper Cubs and a Dehavilland Chipmunk. They flew the 'missing man' formation over the crash site, followed by a low pass by the Stampe.
An exhibition presented by the Wings Museum about the aircraft and its gallant crew was then attended at the Town Hall of Kasterlee, followed by a reception at a local restaurant.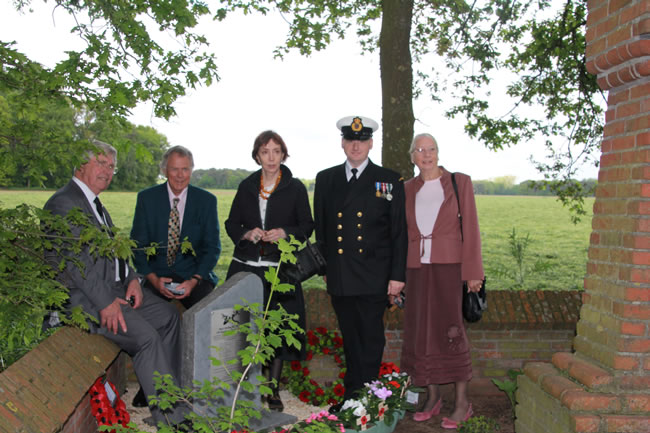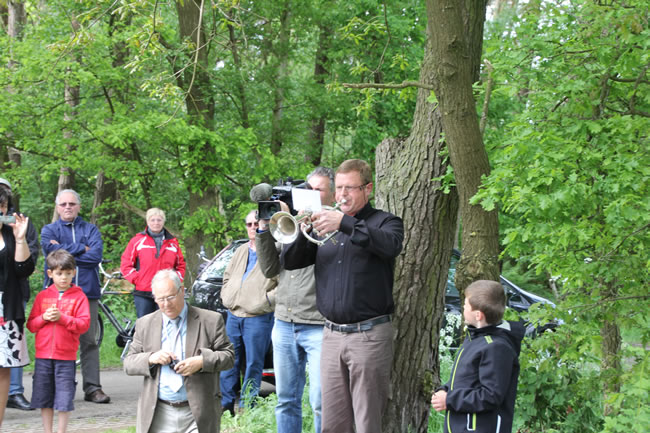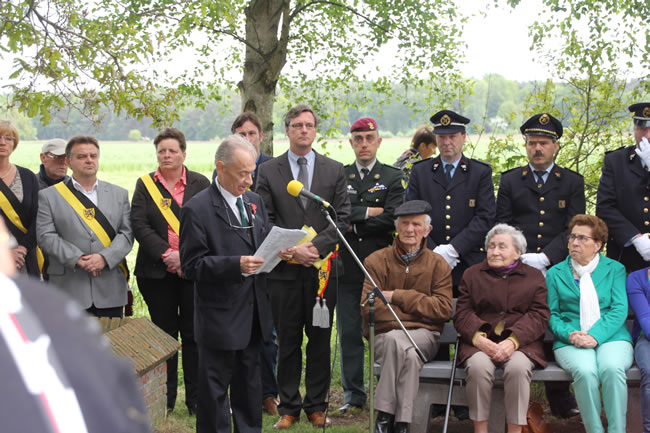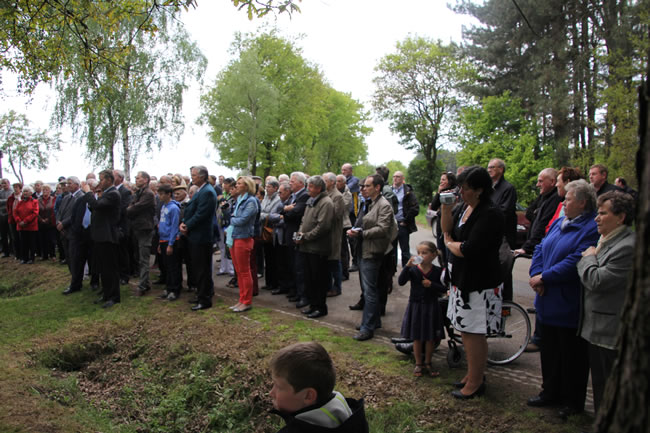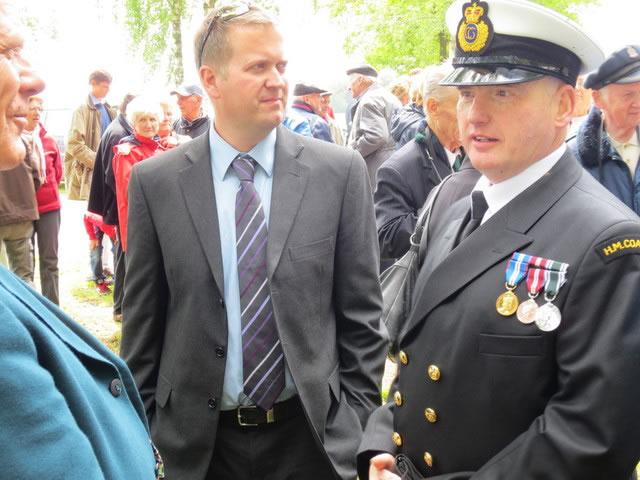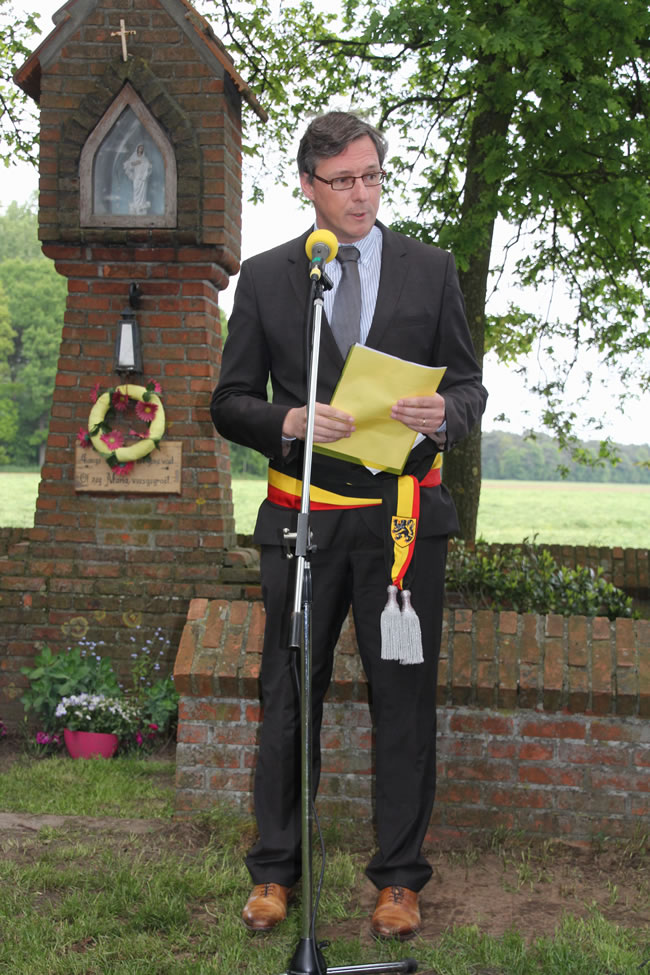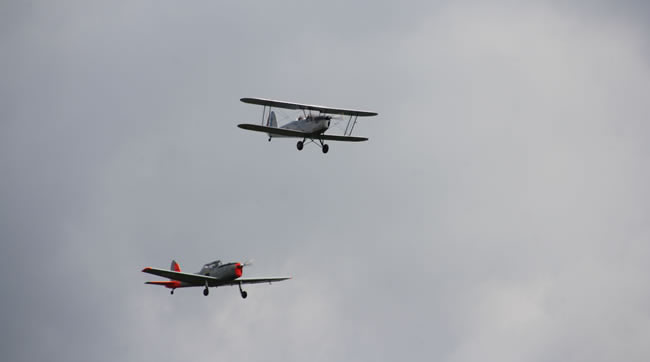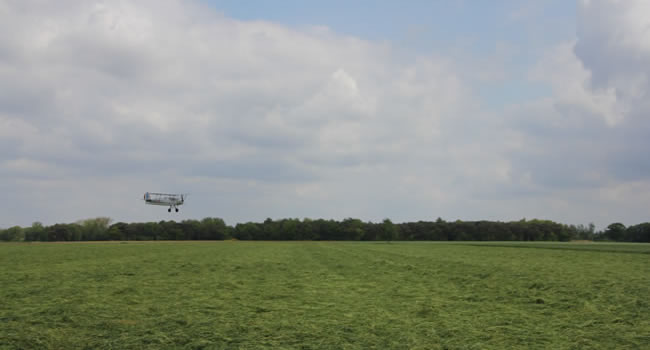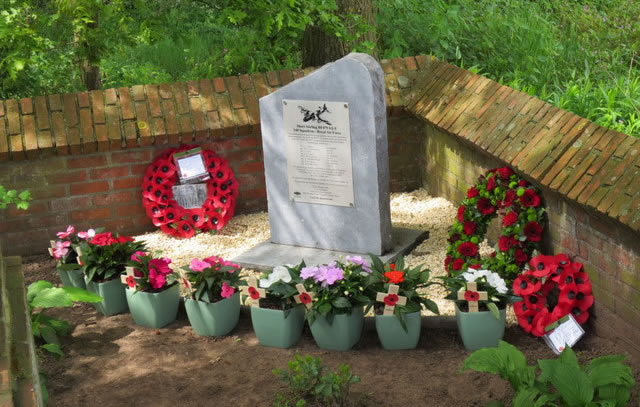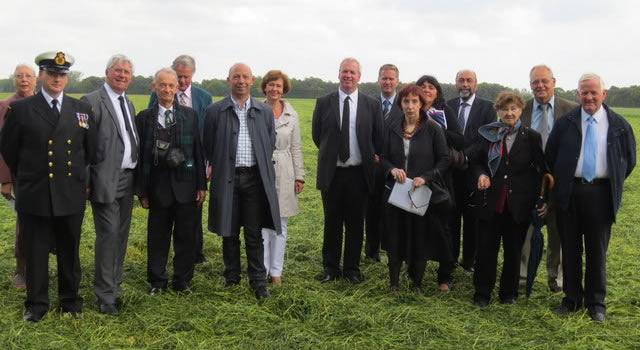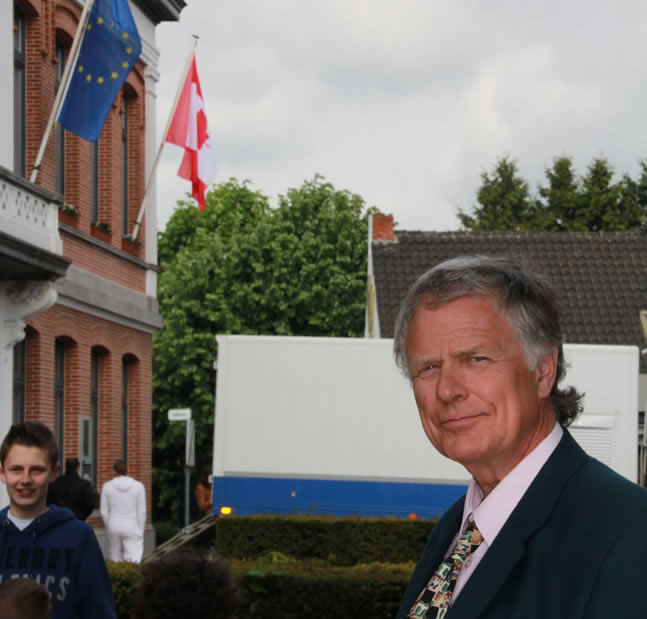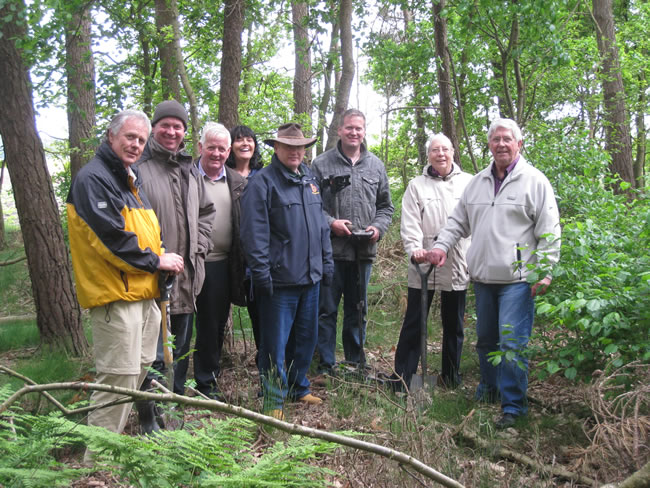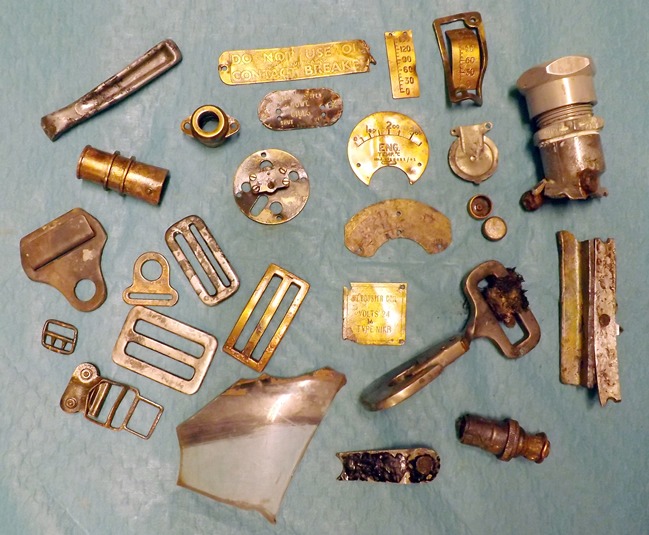 With thanks to the community of Kasterlee, and the Belgian Air Force. Also Heemkundige Kring (a local history group), Jacques Boone, Marcel Borghs, Luc Cox, and of course the families for attending.