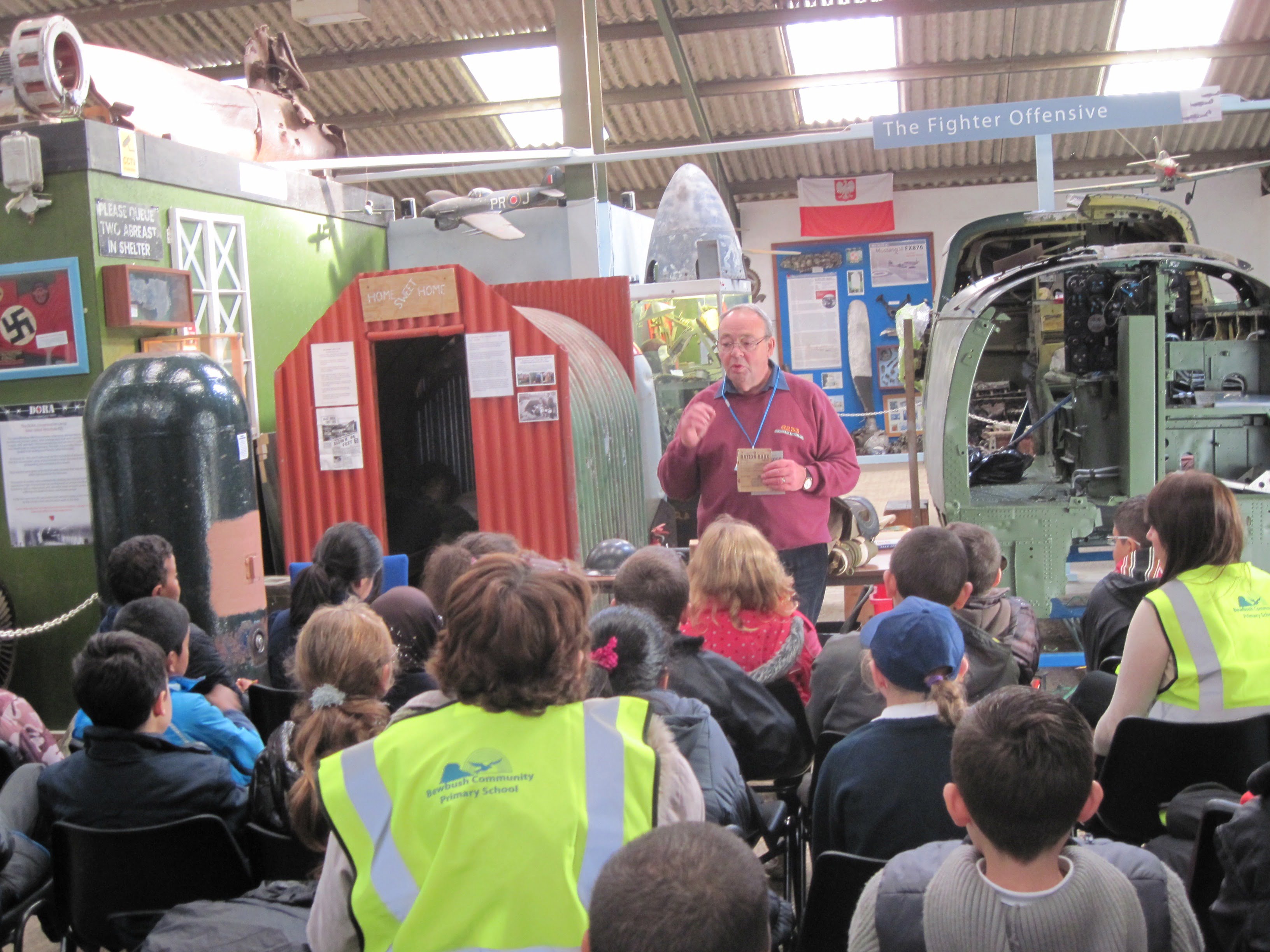 Group Bookings for:
Beavers, Cubs, Scouts, Probus Groups, Y3A Groups and Car Clubs.
The Wings Museum is an ideal place to bring your group for daytime or evening visits. Whether you are a Cub Leader or perhaps you organise Probus or other group visits then the Wings Museum is the ideal meeting place.
With hundreds of personal stories of bravery, sacrifice and even wartime romances you are bound to find something of interest. Our displays are split into display "themes", everything has its own unique story to tell. The Wings Museum focuses on the people and personal stories associated with each individual artefact. All of our exhibits have "been there" and shaped the World we live in today. Sometimes the reality of war is plain to see on some of the exhibits with bullet holes and battle damage! Look out for our special event days!!
The museum offers tea, coffee and cold drinks, but if your group needs something a little more the museum is only 3 minutes drive from High Beeches Tea Rooms which is available for group bookings and offers a variety of delicious home cooked food.
For a small fee and subject to availability we can offer a guided tour of the museum pointing out some of the highlights. We can also offer for a small fee a 10 minute guided tour of our museum workshop which is not normally open to members of the public.
The museum has plenty of parking on site and all displays are accessible on one level.
For our younger visitors….
Morrison and Anderson Shelters (Anderson Shelter fully accessible)
Go inside our original WW2 C-47 Dakota Aircraft Fuselage
Cockpit for children to sit in
Have a go at Morse Code inside the Dakota fuselage
Use an old fashioned telephone and speak to their friends
Dressing up box!