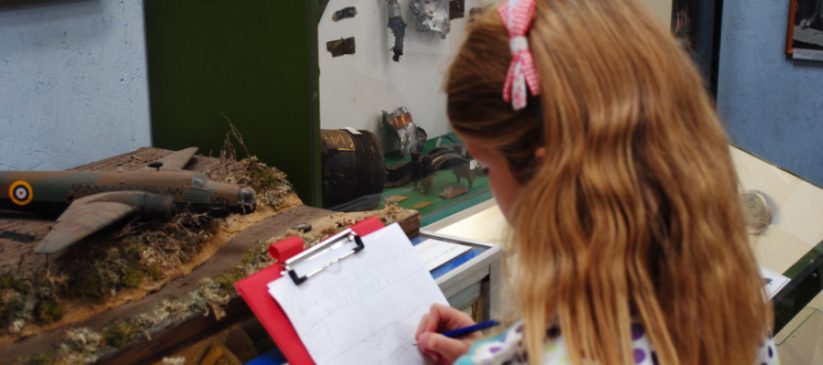 The Wings Museum is an superb place for school children to learn about World War Two!
Not only does the museum provide original artefacts highlighting and bringing alive the history of World War Two, but it has an abundance of artefacts from the local area as well as showcasing hundreds of personal stories.
For a small charge the Wings Museum offers a series of educational workshops for large school groups:
---
Workshop 1: Exhibit handling talk
One of our volunteers introduces a variety of original "Home Front" World War Two artefacts and exhibits which are then handed around for the children to handle. Often the items chosen have their own little story to tell!
With some of our more mysterious items we ask the children to guess what they might have been used for.
At the end of the presentation we sound an original hand operated air raid siren to bring the workshop to a close.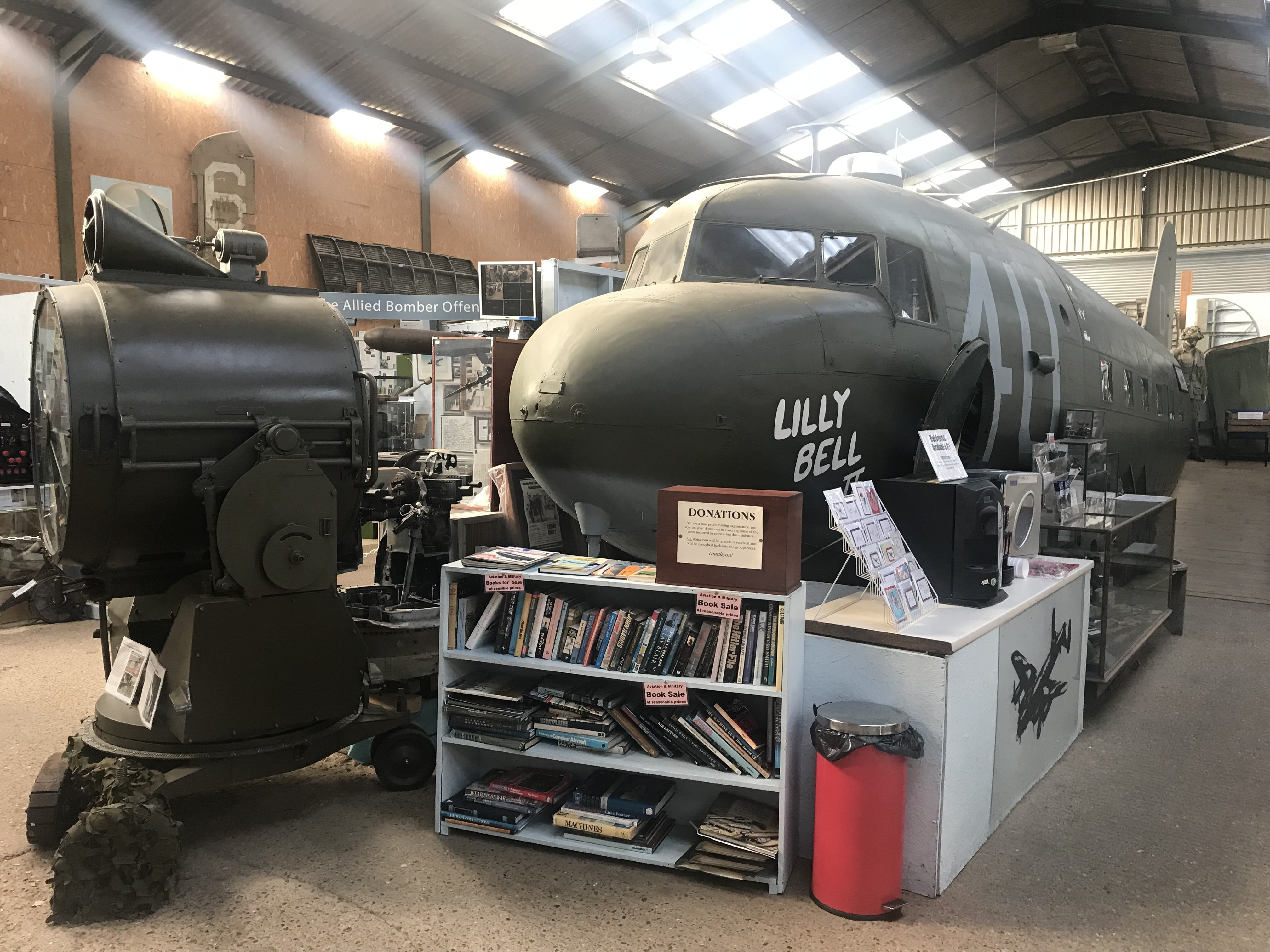 ---
Workshop 2: C-47 Dakota Aircraft Fuselage D-Day experience:

Where else can children learn about the D-Day paratroopers whilst sitting in an actual World War Two Dakota?
One of our volunteers talks to the children about what it was like being an allied paratrooper about to parachute into enemy territory for the first time.
After a brief talk the children are asked to think about how they might feel if it was their loved one or perhaps even themselves about to go into action.
At the end of the workshop the children are asked to perform a "Pre Jump Check" such as:
"Stand up! – Hook Up! – Equipment check! – GO GO GO"
at which point the kids exit the aircraft fuselage down the access ramp.
---
As well as our workshops, the museum has a variety of exhibits on display such as:
Morrison and Anderson Shelters (Anderson Shelter fully accessible)
WW2 C-47 Dakota Aircraft Fuselage
Cockpit for children to sit in
Have a go at Morse Code
Use an old fashioned telephone and speak to their friends
Dressing up box!
---
The museum also offers a "shop" where children can purchase plastic models already built ready for display as well as wartime coins and other period items.
Tea, coffee and cold drinks are available on site.
PLENTY OF PARKING FOR COACHES!